A Chemical Reaction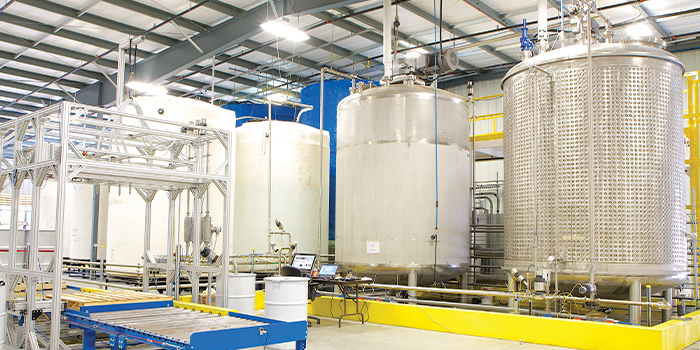 Spray Foam Magazine – Since 1987 Elastochem, a family-owned Canadian company started making, distributing, and selling quality products like spray foam, waterproofing membranes, coatings, adhesives, cast polyurethane, and tailor-made chemical solutions, to their Canadian customers. Elastochem has an outstanding reputation for innovation and customer care, but what do we really know about this Canadian company, and how can we as an American market learn from their success? The Spray Foam Magazine team (SFMT), traveled to our friends up north to find out more.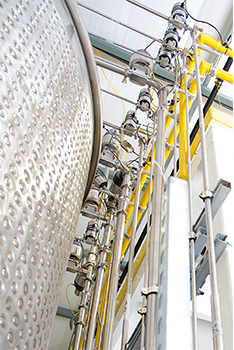 The largest divisions within the Elastochem portfolio focuses on the building enclosure with its Insulthane® line of Spray Polyurethane Foam and Hygrothane™, a leading-edge spray-applied waterproofing membrane.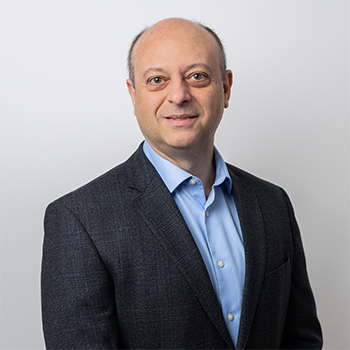 The outlook for SPF is very favorable for the future. With extreme weather and growing public awareness and concern for climate change I think more communities will be adopting modern codes for building design. With the DOE financially supporting code adoption and strongly encouraging code implementation, the use of SPF will be required to meet the significant energy efficiency and reduced carbon emission goals.
Elastochem is owned and operated by Sam DiLoreto, a chemist who graduated from the world-renowned University of Waterloo and has been innovating in chemistry ever since. Sam's father originally started the company as a successful castings business in 1987, which still runs today within the Elastochem facility. Sam joined the family business in 1991 and expanded the business to include his own innovative line of coatings and adhesives, a gap in the market that he was able to fill and attract a whole new customer base to Elastochem.

Elastochem's reputation for quality products and excellence in chemistry grew, with many of their coatings customers, who were already using SPF, asking if the company could formulate a product they could use. In response to these requests back in 1998, Sam decided they should launch the spray foam division of Elastochem. It has since expanded to be the largest part of the Elastochem portfolio, with the core line being made up of HFO closed-cell products and a wide range of open-cell products.
Elastochem has already gained a wealth of knowledge in HFO product refinement because they were the first manufacturer to launch an HFO closed-cell product in Canada. They have now surpassed the learning curve that many manufacturers are currently experiencing. Being an established chemist, Sam along with his R&D team, are constantly testing the boundaries of what can be formulated. They also take environmental responsibility very seriously in the decisions and choices they make. They do this by evaluating, and innovating processes to improve sustainability. An example includes supply chain innovation with low Global Warming Potential (GWP) products and diverting over 220 million plastic bottles away from the landfill yearly through responsible raw materials.
Adopting sustainable construction methods is not an overnight process. However, with the use of building science, and sustainable building practices, companies like Elastochem can help architects and builders understand the physical performance of a building and its effect on energy efficiency, health, safety, durability, and the comfort of its occupants. Elastochem takes building science seriously and even has an in-house team of Building Science experts helping to maximize energy efficiency, resiliency and long-term durability. They recognize that effective insulation levels typically facilitate reduced heat loss, but that there are also other design considerations when determining the long-term performance of these assemblies. Implementing heat transfer and hygrothermal performance strategies is crucial for creating a long-lasting building.
Elastochem's Building Science team provides professional consultation and analysis through sophisticated calculation tools (WUFI, HEAT3 and THERM) to assist architects in understanding the physics of heat and the moisture performance of their wall design. Using a specifically designed tool for evaluating and simulating the long-term moisture and heat conditions in a building enclosure, their team examines data to assess moisture risk and behavior to optimize building enclosure designs. They also use state-of-the-art heat transfer analysis tools to evaluate the energy efficiency of building components and local temperature patterns and evaluate the three-dimensional heat flow through building assemblies to optimize energy efficiency.
Rocky Boyer, head of the Building Science team at Elastochem says, "Moisture is the number one damage function that occurs in our buildings today, using building science principles and strategies are key in ensuring our buildings are resilient and durable for many years to come. Educating designers and contractors in moisture movement and drying potential is very important in the design and construction process in order to reduce their overall environmental impacts."
Supporting designers and customers is essential to how Elastochem goes to market. To stand behind this, Elastochem has a top-notch technical team across Canada. Offering tailored technical and building science support to ensure Elastochem products are helping their clients meet their design goals is crucial to the Elastochem team. Working with their clients from the design phase through construction, focusing on sustainability, resiliency, and durability their Building Science and tech teams are equipped with the knowledge of code compliance, test standards and application techniques to help their clients pursue the highest levels of performance.
Customer service is also paramount for Elastochem, making a point of taking care of all clients, not just the big accounts. When the recent global material shortage was in full swing, they looked out for all the clients on their books, keeping them informed and supplying them where possible, "During the supply shortage in 2021, it was imperative to us that our customers were able to keep spraying. We made the tough decision to not open new accounts during this time to ensure our existing customers could keep their businesses running. Although we had to reduce orders to service everyone, open communication and transparency were key to ensuring our customers could successfully plan their projects around product availability. Overall, our customers felt taken care of during this challenging time and we came out of the supply crisis with stronger customer relationships." Is how Brenda DiLoreto, head of procurement and logistics described handling the tough situation.
Elastochem's growth is not only from its core products as they also work with a number or very reputable companies including being a distributor of Graco products since 2018. Elastochem was recently named in Graco's top twenty distributor's list, which was a big honor for the company.
The combination of skill, vision, customer care and sustainability has produced a solid foundation to a well-established business. There are many aspects we can all learn from such a company. For example, taking extra steps to take care of your clients, staff, environment and producing quality products through scientific research can all yield positive results. In addition to Sam, his wife and his sister are graduate chemists of the University of Waterloo, his daughter is working on her chemistry degree at Western University and his son is very involved in the business focusing on technology integration. With this much talent in the Elastochem family, success is a matter of good chemistry, a dash of Canadian hospitality, and pure skill and innovation.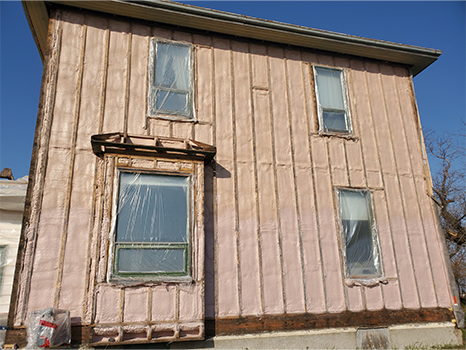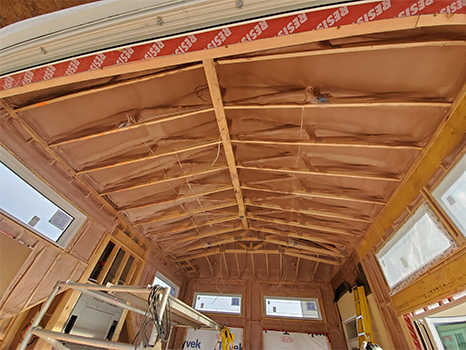 Disqus website name not provided.