Dow Statement of Support for the Trans-Pacific Partnership
Dow Statement of Support for the Trans-Pacific Partnership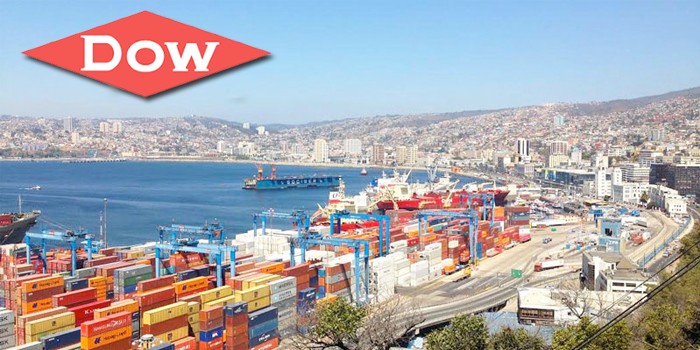 WASHINGTON, D.C. - April 12, 2016 - After careful review of the Trans-Pacific Partnership (TPP) final text, The Dow Chemical Company (strongly supports the TPP agreement and is fully committed to advocating for its ratification.
"TPP is critically important for Dow, our employees, and our customers," said Andrew N. Liveris, Dow's chairman and chief executive officer. "TPP represents nearly 40 percent of the world's GDP. The expanded market access provided by the agreement will allow U.S. manufacturers and the chemical industry to compete in new key markets and increase exports that will promote American economic prosperity."
RELATED Dow's Chrisafides to Keynote on Next Generation of Polyurethanes at UTECH North America Conference, Dow Announces Settlement in Urethanes Class Action Litigation, ACC Testifies Before Trade Commission on Importance of TPP to U.S. Chemicals Sector
Trade supports nearly one in five jobs at Dow USA where more than half of the Company's global manufacturing operations are located. TPP achievements benefitting Dow include:
Eliminate duties on more than 97 percent of U.S. chemical sector exports immediately. In particular, substantial tariff reductions into Malaysia and total elimination of chemical tariffs into the Japanese market on day one of the agreement's implementation.
Reduce unnecessary burdens and streamline regulatory decision-making to facilitate increased cross-border trade, reduce costs, and provide more certainty for businesses and the public, while maintaining high levels of protection for human health and the environment.
Upgrade key intellectual property protections and strengthen enforcement mechanisms, especially for trade secrets and patent protection. As an innovative science and technology company, it is critical to protect our intellectual property throughout the world.
Create single window and advance customs platforms that will facilitate time to market and will provide secure and efficient transit of goods based on modernized filing platforms.
Ensure free flow of data and prevent data localization practices to ensure global value chains can remain competitive, operate efficiently, and support manufacturing in the U.S.
We strongly support America's effort to lead by example by crafting high-standard trade agreements. To remain competitive in this rapidly changing global environment, we urge the U.S. government to ratify TPP.
About Dow: Dow combines the power of science and technology to passionately innovate what is essential to human progress. The Company is driving innovations that extract value from material, polymer, chemical and biological science to help address many of the world's most challenging problems such as the need for clean water, clean energy generation and conservation, and increasing agricultural productivity. Dow's integrated, market-driven, industry-leading portfolio of specialty chemical, advanced materials, agrosciences and plastics businesses delivers a broad range of technology-based products and solutions to customers in approximately 180 countries and in high-growth sectors such as packaging, electronics, water, coatings and agriculture. In 2015, Dow had annual sales of nearly $49 billion and employed approximately 49,500 people worldwide. The Company's more than 6,000 product families are manufactured at 179 sites in 35 countries across the globe. References to "Dow" or the "Company" mean The Dow Chemical Company and its consolidated subsidiaries unless otherwise expressly noted. More information about Dow can be found at www.dow.com.
*Main photo by Alicia Clark/Cronkite News

Contact Details
Name: Vaneese Cope
Email: Email Us
Phone No: 202-429-3437
Disqus website name not provided.
Dow Statement of Support for the Trans-Pacific Partnership