Chemours Announces New Production Line Dedicated to Producing its Opteon™ 1150
Chemours Announces New Production Line Dedicated to Producing its Opteon™ 1150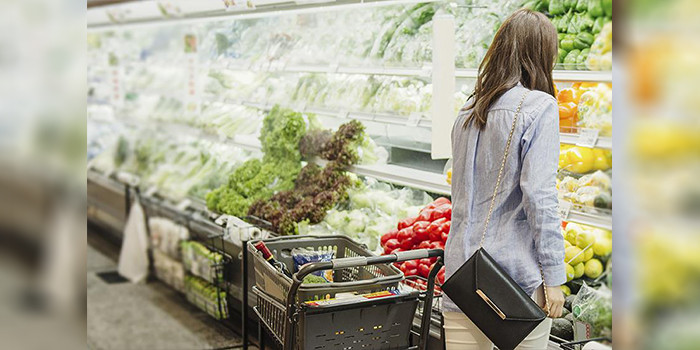 WILMINGTON, DE – November 11, 2021 — The Chemours Company ("Chemours") (NYSE: CC), a global chemistry company with leading market positions in Titanium Technologies, Thermal & Specialized Solutions, Advanced Performance Materials, and Chemical Solutions, today announced a new production line dedicated to the expansion of its non-ozone depleting, low global warming potential (GWP) hydrofluoroolefin (HFO) platform – Opteon™ 1150, chemically referred to as HFO-1336mzzE. The new production line in the plant, located in El Dorado, Arkansas will open before the January 1, 2022 initial 10% phase down of CO2 equivalents as outlined by the American Innovation and Manufacturing (AIM) Act in the United States. With the startup of the line, Chemours is now accepting orders for Opteon™ 1150 from customers globally.
"We are excited to begin production of Opteon™ 1150 and bring our customers another high-performing HFO solution that empowers them to make their products more environmentally sustainable," said Alisha Bellezza, president of Thermal & Specialized Solutions at Chemours. "This technology will be critical across multiple industries to comply with global regulations to transition to low GWP technology while maintaining the high performance our customers are accustomed to from Chemours. The addition of Opteon™ 1150 also referred to as HFO-1336mzzE, into our Foam Blowing Agents portfolio gives our customers more options and more control of their formulations."
Opteon™ 1150 joins Opteon™ 1100 in the Chemours portfolio of non-flammable foam blowing agents made with HFO technology offering high performance in foam blowing applications—as well as zero ozone depletion potential (ODP), and low GWP. This most recent innovation by Chemours demonstrates its sustainability commitment to companies, industries, and communities by providing environmentally sustainable and energy efficient products to meet the changing regulatory landscape globally. When used as a gaseous blowing agent in spray foam, its low boiling point is an ideal blending component that allows the formulator to have more precise application control and superior aged R-values, higher yields, and a wider application window.
With the unique physical properties of HFO-1336mzzE, Chemours expects that this material will contribute to solving some of the industry's most difficult challenges in stationary refrigeration and heat pump applications, propellants in aerosol and fire protection products, and as replacements in dielectric insulating and etchant gas applications. These applications require new and innovative solutions that are more sustainable to the environment.
Additional product information is available at opteon.com.
About The Chemours Company
The Chemours Company (Chemours or the Company) (NYSE: CC) is a global leader in Titanium Technologies, Thermal & Specialized Solutions, Advanced Performance Materials, and Chemical Solutions providing its customers with solutions in a wide range of industries with market-defining products, application expertise and chemistry-based innovations. We deliver customized solutions with a wide range of industrial and specialty chemicals products for markets, including coatings, plastics, refrigeration, and air conditioning, transportation, semiconductor and consumer electronics, general industrial, mining and oil and gas. Our flagship products include prominent brands such as Ti-Pure™, Opteon™, Freon™, Nafion™, Krytox™, Teflon™, and Viton™. In 2019, Chemours was named to Newsweek's list of America's Most Responsible Companies. The company has approximately 6,500 employees and 30 manufacturing sites serving approximately 3,300 customers in approximately 120 countries. Chemours is headquartered in Wilmington, Delaware and is listed on the NYSE under the symbol CC.
Niche Digital Media Corp home of SprayFoam.com and Spray Foam Magazine

Disqus website name not provided.
Chemours Announces New Production Line Dedicated to Producing its Opteon™ 1150