Volatile Free, Inc. Announces New VFI®- Deck Coating System.
Volatile Free, Inc. Announces New VFI®- Deck Coating System.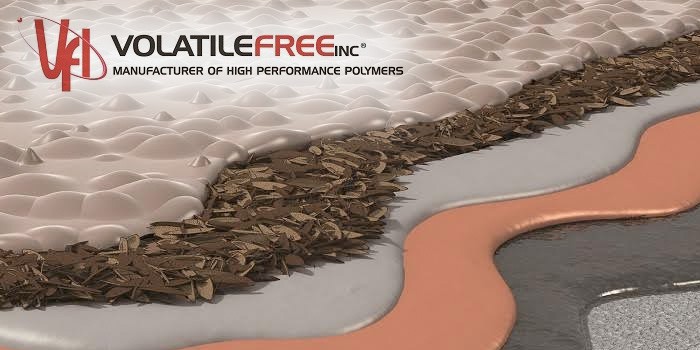 BROOKFIELD, WI – February 21, 2017 – The leadership at Volatile Free, Inc. (VFI) has launched the new VFI-Deck Coating System. It features a five layer system designed to protect various types of concrete structures. VFI-Deck Coating System provides superior waterproofing protection while maintaining maximum slip resistance to the substrate.
The types of concrete structures include; balconies, patios, ramps, elevated walkways and previously coated deck systems.
"We are excited to manufacture a superior deck coating and to be able to offer even more variety in our product line to our customers," says VFI® President, Nancy Hochmuth
RELATED PPG Completes Acquisition of Romanian Paint and Coatings Manufacturer DEUTEK , IFTI Issues Evaluation Report for Compliance to AC 456 Assembly Testing for Alternative Thermal Barriers, Gaco Western Promotes Jason Loftus to Director of GacoFlex Sales

Volatile Free, Inc. has been in business for over 20 years, manufacturing high performance polymers. Since 1995, VFI has successfully manufactured polyurethane spray foam, silicone, acrylic, urethane and polyurea hybrid coatings and related products. Utilizing advanced techniques in chemistry and technology along with steady company growth, demonstrates Volatile Free Inc.'s commitment to provide quality products and services. VFI's success is due to the strong relationships they have built while maintaining and improving their products.
To learn more about VFI's new and certified products visit at www.volatilefree.com. To place an order call (800)307-9218. Visit Volatile Free, Inc. at the 2017 International Roofing Expo!
Contact Details
Name: Gretchen Jones
Email: Email Us
Phone No: 800-307-9218
Disqus website name not provided.
Volatile Free, Inc. Announces New VFI®- Deck Coating System.