The Upside to a Negative Review
The Upside to a Negative Review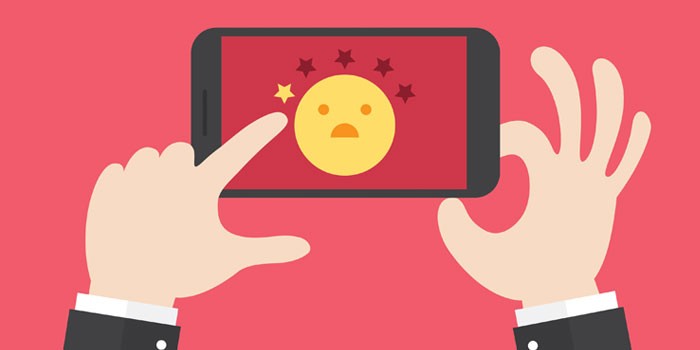 Customer feedback is essential for the growth of any successful business. Finding out what you are doing right, and more importantly what you are doing wrong, can be vital in avoiding pitfalls and taking your business to the next level.
Constructive criticism isn't usually fun to hear, but getting an outside opinion, especially from your customers, can put you ahead of your competition. That is, if you are willing to listen and make the necessary changes.
Collecting feedback is easier today than ever before. Whether you offer reviews or surveys for feedback, allow the customer to have a chance to fully explain their experience with your company. Offer an incentive for customers to leave feedback so they not only end up with a positive experience but will tell people they know about your business as well!
Typically, 68 percent of customers trust reviews more when they see both positive and negative experiences. This not only shows transparency, but also that you value all of your customers' opinions. Nowadays, more than ever before, potential customers are spending the extra time to search for reviews before making a buying decision.
1 // Turning a Frown Upside Down – When a customer leaves a bad comment or review about your business, they will usually explain in detail what turned them off about their experience. Fortunately for you, this is your opportunity to win that customer back! Sometimes a response as simple as "We're truly sorry to hear you had an unsatisfactory experience during your visit. May we send you a voucher for a free service?" is all it takes to re-gain that client for future business.
2 // You May Have Lost the Battle, But You Can Still Win the War! – At the time of a bad review, you may be upset that a customer found a flaw in your business model. You can take this one of two ways, as a loss or a learning experience. Now that you know what customer(s) don't like about your product or service, it's time to adapt and make a change that will give your brand a stronger presence in the market than ever before!
3 // There's No Such Thing As Bad Exposure – Any criticism or feedback you receive is free advice on how you can improve your current business structure. Would you rather your dissatisfied customers stay silent until you eventually push more and more people away? Look for the good in even the worst reviews and use what you have learned from what people are saying. At the end of the day, you'll be glad they aired their grievances.
4 // Be an Open Book – If a potential client is in the market for something you offer and they come across reviews for your company, how will they perceive your business? When you address the negative comments as well as you do the positive ones, it shows both integrity and quality customer service. You are standing behind your service, good or bad, and demonstrating the will to improve your weaknesses.
5 // Being stagnant in business is never a good thing. While you are stuck in your ways, your competition is looking for new ways to surpass you and possibly steal your customers. Sometimes, a kick in the pants is needed to start thinking more creatively. Use negative feedback as an opportunity to brainstorm with your team and boost productivity in ways you never have before!
» For more information on benefitting from negative feedback, go to www.nichedigitalmedia.com

Contact Details
Name: Niche Digital Media
Email: Email Us
Phone No: 561-768-9793
Disqus website name not provided.
The Upside to a Negative Review