Spray Foam Gives New Life to Big City Projects
Spray Foam Gives New Life to Big City Projects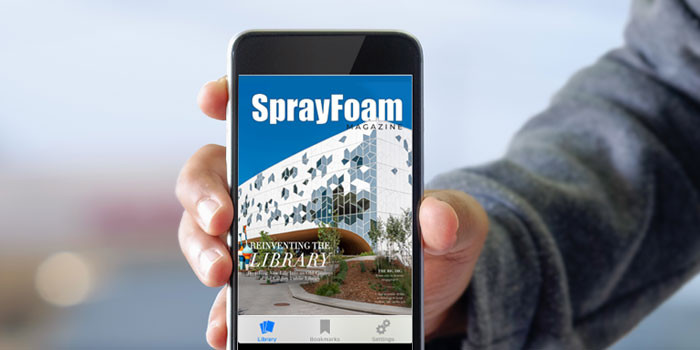 JUPITER, FL – June 2, 2020 – Packed full of sunny and optimistic stories, Spray Foam Magazine's summer issue hopes to shine a little light across these challenging times. Through these uplifting articles, we hope to boost morale within our industry and inspire your creativity and innovative ideas for the future. This issue's front cover is an aesthetically pleasing and environmentally efficient library situated in Calgary Canada. Its advanced design has breathed new life, and hope, into a space and really is the perfect symbol for us all.
In a "Night at the Museum," we visit the Guggenheim in New York City and speak to the crew whose quick thinking, testing techniques, and equipment innovation saved the day and the art at the museum. Leaving the museum, we dig our way through possibly the largest construction project the U.S. has ever encountered. How did a crew solve an issue with the use of spray foam, and what problems did they encounter?
When considering wearable technology, we may automatically think of the latest Apple Watch or Fitbit, but how can this tech help keep workers safe and what potential benefits may it offer them? Jumping from tech to Zoo Miami, we have a wild time finding out how coatings are helping keep the animal enclosures dry.
How much do we know about insurance in the spray foam industry? We spoke with an expert on his career, predictions and enthusiastic approach to SPF insurance.
Summer 2020 Issue Highlights:
Contact Details
Name: Spray Foam Magazine
Email: Email Us
Phone No: 561-356-5572
---
Disqus website name not provided.
Spray Foam Gives New Life to Big City Projects