Protecting Bridges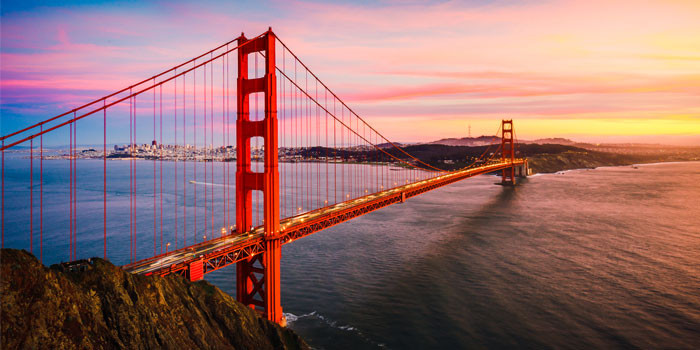 SPRAY FOAM MAGAZINE – Winter Issue 2019 – How and why might a bridge collapse? Can the devastation of such an event be avoided? Bridges have been a means to travel over obstacles such as roads, valleys or water since records began. Like it happens with many innovative designs, the bridge was accidentally discovered through natural occurrences in nature, i.e. a tree falling across a stream which made it easier for animals or humans to cross to the opposite bank.
Fast forward a few hundred years and it was the ancient Greeks and then the Romans who were thought to have developed the architectural concept behind the bridge. To this day, one of the oldest bridges in the world is the arch shaped design called the Arkadiko Bridge in the Peloponnese, Greece. This bridge is still in use today and dates back to the 13th century BC (The Bronze Age).
Various ancient cultures used different materials available to them like the Indians using bamboo and iron chains, or the Romans using water, sand, lime, and volcanic rock. Some of these impressive structures are still standing today and still used daily. Why are all these ancient bridges still standing while many modern day bridges (less than 100 years old) have recently become catastrophes? Could it be due to the architectural design, materials, and traffic, or is it the result of an impact or accident? The U.S. has witnessed numerous deadly bridge failures, some of which include Cypress Street Viaduct in Oakland, California (42 deaths), Sunshine Skyway Bridge in St. Petersburg, Florida (35 deaths), Big Bayou Canot, Mobile, Alabama (47 deaths), Hyatt Regency Walkway in Kansas City, Missouri (114 deaths). Recently in March 2018, a pedestrian bridge collapsed at the University in Miami killing six and injuring eight people who were trapped in cars below the fallen structure.
Some of these tragedies were due to careless or makeshift bridge work, but others were allegedly due to a combination of factors, which may have included construction incidents, fire, weather issues like high winds, flooding, design flaws, manufacturing errors, earthquakes, and accidents.
With this knowledge, is there a way to take these factors into account and add an extra layer of protection to such a well-used, heavy structure? The Spray Foam Magazine team spoke to the president of VersaFlex, Joe Haydu, to ask how waterproof coatings can help bridges combat the elements. This may be only one solution to help protect bridge erosion, but it is vital to the maintenance of bridges. Haydu states, "We use our coating materials to waterproof the bridge deck to prevent corrosion from de-icing chemicals."
The bridge preservation spray (BDM – Bridge Deck Membrane) uses elastomeric waterproofing membranes specifically formulated and highly durable to provide years of waterproofing protection. When the elastomeric waterproofing is applied to either steel, concrete, or other substrates, it produces a flexible, hard-wearing protective blockade to stop leaks. Due to its superior material properties like its strength and hardness, it can also seal cracks to form an engineered, high-grade lining.
Posing the question about how the waterproof lining can help prevent a crisis, Haydu emphasizes, "The materials are applied well before a bridge is in danger of collapse. It is designed to be used to prevent the structure from ever reaching that point."
Haydu kick-started his career in the application side of the business in the late 1970s, dealing mainly with playground servicing. At that time, playgrounds were all being resurfaced due to many injuries being caused on the concrete. A number of the large fast food companies like McDonalds were all having new and improved playgrounds installed. He then got involved in the infrastructure and polyurethane side of things in the mid-80s, repairing highway bridges and road structures.
In 1994, Haydu started Versaflex, with the main focus being polyurea technology and development. The bridge spraying part of the business is seasonal, often starting in the Spring, depending on the weather. The coatings they provide are considered a permanent waterproofing system designed to last the life of the structure.
Specifications are written by various agencies stating the mil thickness for the application. "The way that bridges are built and maintained in the United States is different from how they are constructed and maintained in Europe. In Europe, they have a very comprehensive program for waterproofing bridges. In the US, it's mainly driven by economics. We focus specifically on deck treatment and that's where a lot of the corrosion starts on bridges, particularly in the northern states where there is freezing and thawing. They use de-icing chemicals, which will migrate into the structure and cause problems like corrosion of the rebar (the steel structure which reinforces the concrete). It begins to degrade the structure and if it's not maintained properly, then it shortens the life of the structure," explains Haydu.
There are many kinds of deck treatments in the U.S. and depending on the state, various products are used. A few examples are sealants, linseed oil or epoxy with aggregate; all are low cost options, but they have difficulty with performance. They will typically underperform from the beginning of application. Twenty years ago, spray-liquid waterproofing came into the market and attested to be a higher quality material which has since been proven to be a higher tech and longer-lasting system. This method is more expensive, so costs can come into play.
Each state is required to grade and maintain their bridges with regular inspections to monitor their condition and produce an annual report. The (ARTBA) American Road & Transportation Builders Association is an information source for transportation, infrastructure investment, and policy issue for construction safety. In April 2019, they reported new analysis of federal data showing 47,000 U.S. bridges are in poor condition with a slow pace of repair.
Depending on the state and federal funding, different treatments are used to maintain and prolong the life of those bridges. They are required to maintain, but how they achieve that is up to them. Today, states can transfer up to 50 percent of their bridge funds to other purposes.
Haydu suggests, "Philosophy comes into it too. Some states put more money into the bridges, so they will not have to maintain as often, while others believe they have 'X' amount of bridges to fix this year and only so much money to do it with. Therefore, they may opt to use the cheaper method."

Disqus website name not provided.