OSHA Seeks Applications from Organizations Interested In Becoming OSHA Training Institute Education Centers
OSHA Seeks Applications from Organizations Interested In Becoming OSHA Training Institute Education Centers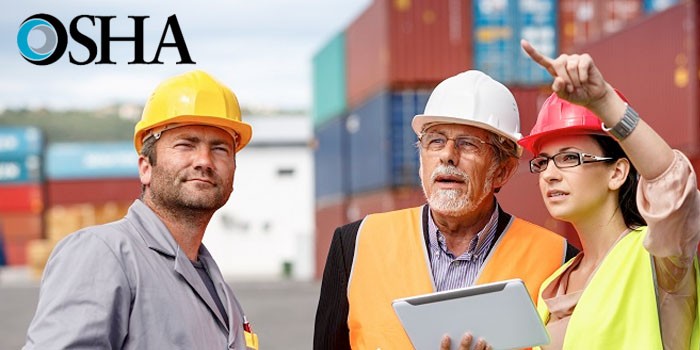 WASHINGTON, D.C – May 8, 2017 – The Occupational Safety and Health Administration today announced that it is seeking applications from nonprofit organizations interested in providing instructor-led classes on occupational safety and health as part of the OSHA Training Institute (OTI) Education Centers Program. The national program serves private and public sector employers, supervisors, and workers within OSHA's jurisdiction.
The program was initiated in 1992 to meet a growing demand for private and public sector training similar to that provided by the agency's OSHA Training Institute (OTI) in Arlington Heights, IL. In the past 10 years, OTI Education Centers have trained more than a quarter of a million students and more than 52,000 students received training in FY 2016 alone.
For information on how to apply, see the Federal Register notice. Applications must be received by 4:30 p.m. CDT on Friday, June 30, 2017, and must be submitted by regular mail to Jim Brock, U.S. Department of Labor, OSHA Directorate of Training and Education, 2020 S. Arlington Heights Road, Arlington Heights, IL 60005-4102. Prospective applicants with questions should contact Mr. Brock at Brock.James.E@dol.gov or by telephone at 847-759-7700.
RELATED BPI Supports Strong Consumer Protection in Residential PACE Financing Programs, Secretary of Labor Renews Charter of Advisory Committee on Construction Safety and Health, SPFA Adds Two New Jobsite Safety Signs , US Labor Department Awards $10.5M in Workplace Safety and Health Training Grants to 77 Organizations
A proposal conference will be held at the same Arlington Heights location on May 17, 2017, to provide potential applicants with information about the training program, expectations for OTI Education Centers, and administrative and program requirements.
OSHA does not predetermine the number of organizations selected to act as OTI Education Centers but selects organizations according to each applicant's qualifications, ability to serve regional populations and OSHA's training needs.
Under the Occupational Safety and Health Act of 1970, employers are responsible for providing safe and healthful workplaces for their employees. OSHA's role is to ensure these conditions for America's working men and women by setting and enforcing standards, and providing training, education and assistance. For more information, visit www.osha.gov.
U.S. Department of Labor news materials are accessible at http://www.dol.gov. The department's Reasonable Accommodation Resource Center converts departmental information and documents into alternative formats' which include Braille and large print. For alternative format requests' please contact the department at (202) 693-7828 (voice) or (800) 877-8339 (federal relay)
Disqus website name not provided.
OSHA Seeks Applications from Organizations Interested In Becoming OSHA Training Institute Education Centers