Lapolla and JobPro Technology Partner Up
Lapolla and JobPro Technology Partner Up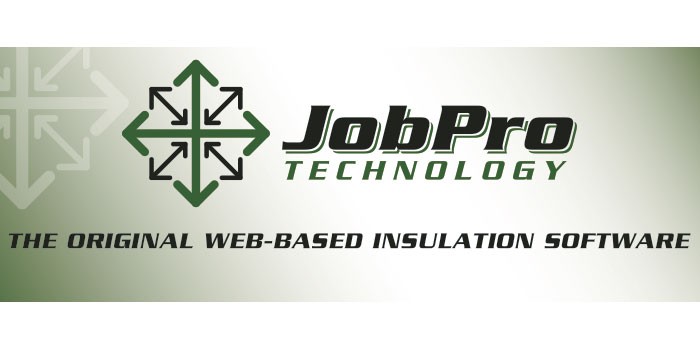 The Icynene-Lapolla marketing team would like to remind you of our relationship with JobPro Technology.
"I finally feel like we are applying cutting edge technology to make business decisions and service our customers. Best of all, the people behind JobPro have worked to develop solutions to our needs with a willingness seldom seen in this industry." - President / Owner, Cameron Group, LLC
JobPro provides a user friendly web-based aid and job management software system for the insulation industry. JobPro supports many of our dealers with their software platform and has worked with our dealers since 2008.
If you are looking for a more professional and accurate approach to running your business, while saving time and being mobile, we encourage you to reach out to JobPro.
JobPro Technology can be reached at:
704-584-4015
info@jobprotech.com
"JobPro is a tool for your business which is necessary for those insulation contractors who are focused on growth, costs and fulfillment." - President / Owner, Therma Seal Insulation Systems
Contact Details
Name:
Email: Email Us
Phone No: (704) 584-4015
---
Disqus website name not provided.
Lapolla and JobPro Technology Partner Up