ICP Group Appoints Zain Mahmood As Construction Division President
ICP Group Appoints Zain Mahmood As Construction Division President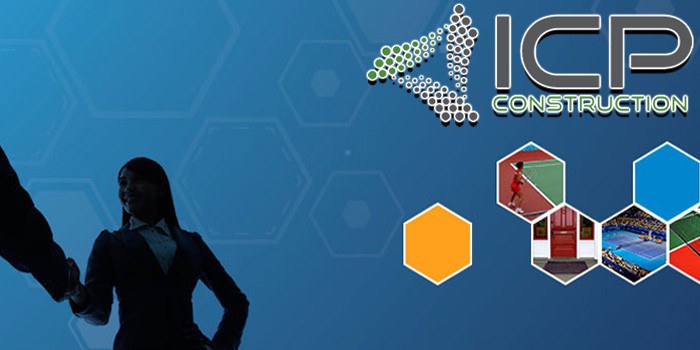 ANDOVER, MA.
– August 7, 2017 – ICP Construction (ICP), a division of the ICP Group, is proud to announce Zain Mahmood as Division President. ICP Construction is a leading supplier of the highest quality construction coatings and systems, including durable sport surface systems, industrial floor coatings, stone and masonry waterproofing, environmental abatement and restoration solutions, and architectural paints, stains, and related technical coatings.
Mahmood comes to ICP Construction with decades of experience in the contractor-oriented, construction products industry. He most recently served as President of Specialty Building Materials, Operations and Supply Chain at GCP Applied Technologies (a division of WR Grace). He was part of a leadership team that successfully took GCP public and increased market capitalization in excess of 90%, delivering significant growth in both revenue and gross margin along with the completion of one bolt-on acquisition and the launching of new products. Previously, Mahmood instituted winning growth strategies as President and CEO of both Demilec Group, a spray foam insulation company and Parkson Corporate, a wastewater treatment solutions company.
"The technologies, products, and programs that ICP Construction offer are unique and differentiating. My focus will be to continue to build on that platform, expanding our presence in North America and introducing additional coating solutions to meet specifications in new applications and markets," explains Mahmood. "The entrepreneurial culture of ICP means I will be rolling up my sleeves and working side-by-side with the team and I am excited to get started."
"Zain's background in the contractor-focused construction products area makes him a great fit as the ICP Construction leader. He has a strong track record of building winning teams and growth strategies that result in significant value creation," said Doug Mattscheck, President and CEO, ICP Group. "ICP Group is pleased to welcome Zain and his extensive experience and knowledge to our leadership team."
Mahmood will be based in ICP's Andover, Massachusetts facility. ICP Construction manufactures products under recognized brands such as California Paints, Fixall, Storm System, Rock-Tred, Dry-Treat, Fiberlock, and California Sports Surfaces.
About ICP Construction, a division of the ICP Group
A global leader in the paints and coatings industry, ICP Construction is committed to providing the highest-quality paints, coatings, sports surfaces and environmental remediation solutions for the architectural and building industries. Our family of award-winning brands provides innovative products, support and dedication to our customers. Our products set the standard in their markets, and our continued investment in advanced technology and delivery offers unparalleled value to our customers.
About ICP Group
Innovative Chemical Products (the ICP Group) is a leading specialty chemical company engaged in the formulation, manufacturing, and marketing of coatings, adhesives, sealants and elastomers (CASE). With operations headquartered in Andover MA, and divisional headquarters in Massachusetts, Ohio and Illinois, ICP serves multiple end markets, including: OEM, industrial, building materials, packaging, printing, specialty construction, and sports surfaces. ICP Group is privately held and manufactures products under several recognized, specialty brands.
Contact Details
Name: Phillip McMillan
Email: Email Us
Phone No: 813-907-2150
Disqus website name not provided.
ICP Group Appoints Zain Mahmood As Construction Division President