Honeywell Offers New Continuing Education Course on Closed-Cell Spray Polyurethane Foam
Honeywell Offers New Continuing Education Course on Closed-Cell Spray Polyurethane Foam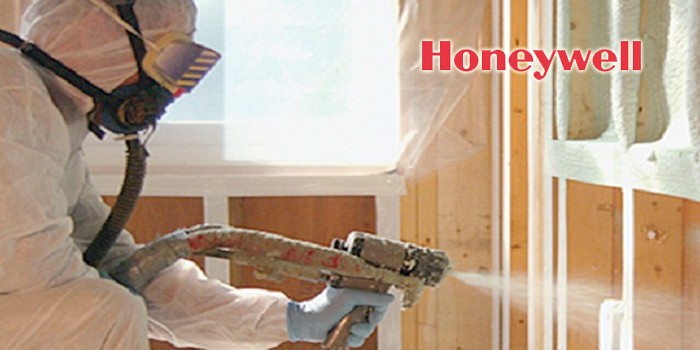 MORRIS TOWNSHIP, NJ – March 7, 2016 – Honeywell has developed a free, on-line, narrated course to provide an overview of building insulation. Topics include
Fundamentals of how building insulation works and common types used
How spray polyurethane foam (SPF) is made and how it contributes to the building environment
Differences between open and closed-cell SPF
Common foam blowing agents used in closed-cell SPF
Developments in blowing agent technology i.e. HFC vs. HFO technology
Performance/environmental considerations of common blowing agents, including field case studies as examples
RELATED Dow Contributes Closed-Cell Spray Foam to Historic DAYTONA Rising Project, Covestro Spray Polyurethane Foam Insulation Critical Part of NextGen Net Zero/Healthy Home, Honeywell Discusses the Fundamentals of Blowing Agents
Interested in Viewing the Course?
The course Delivering Performance with Closed-Cell Spray Foam is available via Architectural Record – Continuing Education Center (AR's readership is over 100,000). Whether you are interested in earning a 1.00 AIA/CES Learning Unit credit or simply expanding your knowledge, you can view the course at your convenience:
You can use onscreen controls to pace the presentation, and then click "Take the Course Test" to earn the credit. Please feel free to share the course link with others who may be interested.
About Honeywell: Honeywell is a Fortune 100 diversified technology and manufacturing leader, serving customers worldwide with aerospace products and services; control technologies for buildings, homes, and industry; turbochargers; and performance materials.For more information about Solstice® Blowing Agents for spray foam insulation, visit www.honeywell-blowingagents.com
Contact Details
Name:
Email: Email Us
Phone No: 800-631-8138
Disqus website name not provided.
Honeywell Offers New Continuing Education Course on Closed-Cell Spray Polyurethane Foam