Recent FEMA Study Released on Following Building Codes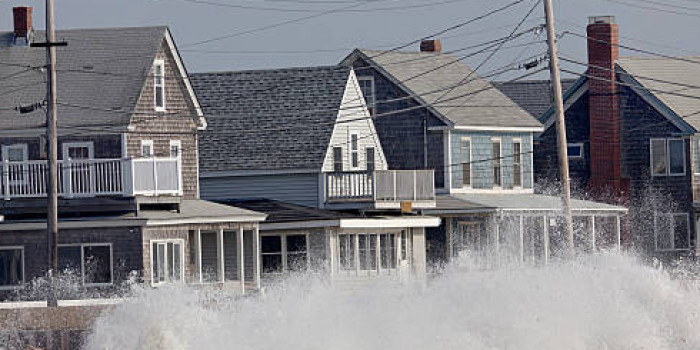 Jacksonville, FL - December 9, 2020 - The Federal Emergency Management Agency (FEMA), which distributes billions of dollars in aid each year for communities to rebuild after disasters, released a study just last month that took an in-depth look at the quantified benefits of adopting modern building codes and standards. This report entitled, "Building Codes Save: A National Study" focuses on avoiding losses to building and related contents during a national disaster. This study reaffirms what so many studies before have concluded—adopting and implementing the I-Codes is one of the most effective ways to safeguard our communities against disasters," said International Code Council Chief Executive Officer Dominic Sims, CBO. The findings strongly validate the obvious, that safer and stronger buildings preserve our quality of life, but further strides must be made in states and localities where the report identifies there are no codes adopted or where codes have not been updated this century.
Some other key highlights of the report include:

65% of counties,cities, and towns across the U.S.have not adopted modern building codes
50% of cumulative post-2000 construction adhered to the I-Codes
30% of new construction is occurring in communities with no codes at all or codes that are more than 20 years outdated
"When you have a disaster and want to rebuild, it doesn't make sense to rebuild to the standards we had before," said Thomas Smith, Executive Director of the American Society of Civil Engineers. "We're in a vastly different environment now. We have to be thinking about resilient, sustainable infrastructure."

Sprayed polyurethane foam and closed cell plastic foams are the only materials that FEMA classifies as acceptable flood damage-resistant insulation materials for floors, walls, and ceilings in its building design criteria for special flood hazard areas (SFHAs). FEMA designates sprayed polyurethane foam and closed-cell plastic foams as a Class 5 flood damage-resistant building material. Class 5, which is FEMA's highest rating, are materials considered highly resistant to floodwater damage, including damage caused by moving water, and can survive wetting and drying and may be successfully cleaned after a flood to render them free of most harmful pollutants. See related article links below:

https://www.sprayfoam-digital.com/sprayfoammagazine/201109/MobilePagedArticle.action?articleId=1036005#articleId1036005
https://www.sprayfoam-digital.com/sprayfoammagazine/201109/MobilePagedArticle.action?articleId=1036001#articleId1036001
Disqus website name not provided.