Honeywell Launches New Connected Worker Software
Honeywell Launches New Connected Worker Software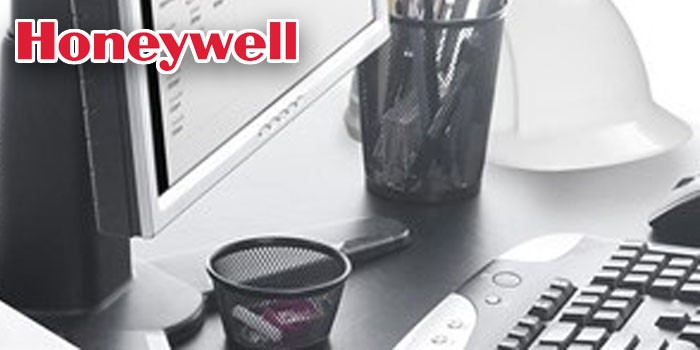 FORT MILL, S.C.
– June 7, 2017 – Honeywell announced Honeywell Sotera™, a new, comprehensive safety software platform to support its growing portfolio of connected industrial worker solutions, which are designed to help customers keep their facilities and personnel safe, boost productivity, and lower compliance and administrative costs.
"Honeywell is building on its leading position in industrial safety products and solutions to develop and deploy connected worker technologies that allow customers to make workplaces safer and operations more efficient while helping companies avoid costly down-time and administrative burden," said Ken Schmidt, general manager of portable gas detection products for Honeywell Industrial Safety. "Leveraging the Honeywell Sotera platform, our connected solutions can help customers monitor the safety of their workers no matter where they are and help optimize their plant and field operations."
The Honeywell Sotera platform will support connected worker offerings such as two-way communications, geo-location and automatic safety alerts to provide employers with real-time awareness of safety incidents and the ability to respond quickly if an employee is injured in a remote location.
The first rollout of the software, Honeywell Sotera-Express, will replace legacy software applications for Honeywell's industry-leading wearable gas detector portfolio with a new, user-friendly software interface. The software will make it easier for customers using different Honeywell devices to test, maintain and generate reports.
Honeywell Sotera-Express will serve as the sole device management software for all Honeywell gas detection products, starting with its popular portable gas detector products: BW Clip, GasAlertMicroClip and Honeywell RAE Systems' ToxiRAE Pro, MultiRAE, Q RAE3 and MicroRAE gas monitors, as well as the BW IntelliDoX and RAE Systems' AutoRAE 2 docking systems used to charge, test and maintain the devices.
The software simplifies device configuration, testing and maintenance across all Honeywell brands, and greatly streamlines compliance administration for safety managers by generating testing, certification, incident and other key reports faster. It also incorporates advanced cyber security features to protect data.
The Honeywell Sotera platform was introduced today at Honeywell Safety and Productivity Solutions' (SPS) Launch Event broadcast from Minneapolis, where SPS unveiled a range of connected solutions designed to increase productivity and workplace safety. These included:
Sensepoint XCL, a new state-of-the art connected gas detector for use in commercial and light-industrial applications.
A new freight monitoring solution that gives logistics companies and shippers real-time information about the location and condition of shipments to avoid damage and loss.
A new compliance solution for truck drivers to electronically record hours of service and vehicle inspections to meet U.S. Department of Transportation regulations.
A series of rugged, portable thermal printers that field service and direct-store delivery workers use for mobile label and receipt printing.
A replay of the launch broadcast can be viewed on Honeywell's website or by visiting:
http://hwll.co/live
.
Honeywell Industrial Safety, part of Honeywell's Safety and Productivity Solutions group, is a global leader in gas detection, with the industry's broadest portfolio of portable, fixed, single and multi-gas detectors. It is also a global leader in personal protective equipment (PPE), head-to-toe turnout gear and self-contained breathing apparatus for first responders. Honeywell's software offerings connect workers and employers with data-driven, real-time intelligence to increase jobsite safety, productivity, efficiency and bottom-line performance.
For more information about Honeywell Industrial Safety, its products and services, visit the website at
http://www.honeywellsafety.com
. Honeywell (
www.honeywell.com
) is a Fortune 100 software-industrial company that delivers industry specific solutions that include aerospace and automotive products and services; control technologies for buildings, homes, and industry; and performance materials globally. Our technologies help everything from aircraft, cars, homes and buildings, manufacturing plants, supply chains, and workers become more connected to make our world smarter, safer, and more sustainable.
For more news and information on Honeywell, please visit
www.honeywell.com/newsroom
. Honeywell Safety and Productivity Solutions (SPS) provides products, software and connected solutions that improve productivity, workplace safety and asset performance for our customers across the globe. We deliver on this promise through industry-leading mobile devices, software, cloud technology and automation solutions, the broadest range of personal protective equipment and gas detection technology, and custom-engineered sensors, switches and controls. We also manufacture and sell a broad portfolio of footwear for work, play and outdoor activities, including XtraTufTM and Muck BootTM brand footwear.
Contact Details
Name: Donald P. Galman
Email: Email Us
Phone No: 312-545-3524
---
Disqus website name not provided.
Honeywell Launches New Connected Worker Software