Global Insulation Demand to Reach 26 Billion Square Meters
Global Insulation Demand to Reach 26 Billion Square Meters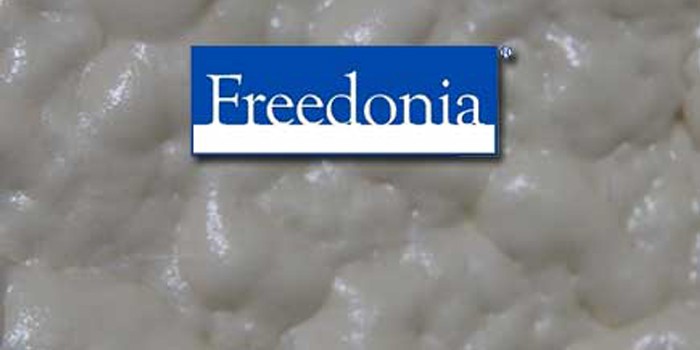 CLEVELAND, OH
– August 4, 2016 – Global demand for insulation is expected to rise 3.7 percent per year to 26.0 billion square meters of R-1 value in 2020. Developing countries are expected to account for the majority of insulation demand gains, with rising building construction activity and industrial output driving growth. For example, over half of new global demand generated between 2015 and 2020 will occur in the Asia/Pacific region. China, India, and Indonesia are among that region's developing countries expected to post solid growth in insulation demand. In high-income countries, a combination of recovery in construction activity and efforts to make existing buildings more energy efficient will boost insulation demand. These and other trends are presented in World Insulation, a new study from The Freedonia Group, a Cleveland-based industry research firm.
RELATED
OSHA Delays Effective Date for Enforcing Employees' Rights to Report Workplace Injuries, Illnesses
,
Dodge Momentum Index Moves Higher in May
,
Balancing Energy, Comfort in Homes: Residential Systems Addressed at ASHRAE Winter Conference
Sustained growth in residential building construction will be the largest driver of insulation demand worldwide. In North America, for example, demand for insulation in the residential construction market will grow 4.0 percent per year in R-1 value through 2020, due primarily to continued expansion in housing construction activity in the US. Residential building construction activity in Western Europe is expected to accelerate through 2020, boosting insulation sales in many regional countries. According to analyst Nick Cunningham, "Rural-to- urban migration in developing countries in the Asia/Pacific and Africa/Mideast regions will stimulate building activity in urban areas and therefore insulation demand, as urban buildings are usually more insulation intensive than those in rural areas." Additionally, rising per capita incomes will encourage the use of modern building techniques and building materials, including insulation. In some countries in the Africa/Mideast and Asia/Pacific regions, the adoption of minimum nsulation requirements will also contribute to demand.
Rising nonresidential construction activity worldwide, including an expected rebound in Western Europe, will drive insulation usage. Additionally, insulation demand in the industrial, HVAC, and OEM markets will be boosted by expanding manufacturing activity, appliance output, and HVAC system installations. Worldwide shipments of refrigerators and freezers, for example, are expected to increase 2.7 percent annually through 2020.
World Insulation (published 07/2016, 401 pages) is available for $6500 from The Freedonia Group. For further details or to arrange an interview with the analyst, please contact Corinne Gangloff by phone 440.684.9600 or email pr@freedoniagroup.com. Information may also be obtained through www.freedoniagroup.com.
About The Freedonia Group, a division of MarketResearch.com – The Freedonia Group is a leading international industrial research company publishing more than 100 studies annually. Since 1985 we have provided research to customers ranging in size from global conglomerates to one-person consulting firms. More than 90% of the industrial companies in the Fortune 500 use Freedonia Group research to help with their strategic planning.
Contact Details
Name: Corinne Gangloff
Email: Email Us
Phone No: +1 440.684.9600
Disqus website name not provided.
Global Insulation Demand to Reach 26 Billion Square Meters