Dodge Data & Analytics and Dexter + Chaney Partner
Dodge Data & Analytics and Dexter + Chaney Partner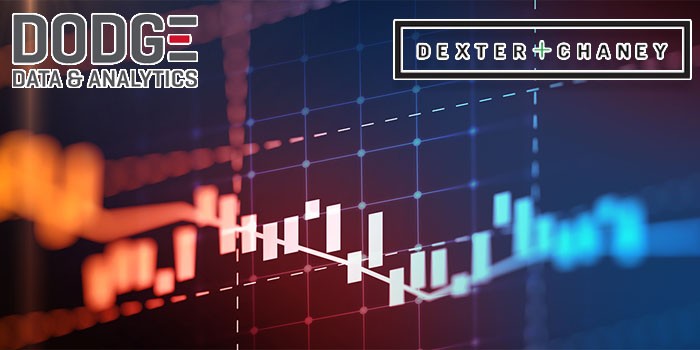 NEW YORK, NY
– May 31, 2017 –At Dexter + Chaney's annual Connect 2017 User Conference in Seattle this week, Dodge Data & Analytics and Dexter + Chaney, a leading provider of construction management software, announced that they will promote and provide Dodge PlanRoom 2017 to Dexter + Chaney subscribers. Dodge PlanRoom 2017 is a simple, secure service for contractors and subcontractors to connect and share project information and manage their bidding process in a convenient, online location.
Through this strategic reseller agreement, Dodge PlanRoom 2017 will be integrated with Dexter + Chaney's Spectrum® Construction ERP (Enterprise Resource Planning) Software this year, facilitating streamlined workflow from pre-construction through closeout.
"We are excited to be working with Dexter + Chaney to combine Dodge tools and intelligence with their world-class construction management software," said Mike Petrullo, Chief Executive Officer, Dodge Data & Analytics. "This is another important step in realizing our vision of creating a cloud-based hub to revolutionize workflow management and connect projects, people, and products in the construction community."
Dodge Data & Analytics provides comprehensive information and intelligence on the commercial construction industry to customers at every step in the design and build process. Dexter + Chaney's Spectrum software provides contractors with a comprehensive platform for business and project management across all stages of the project lifecycle.
"Working with Dodge to offer Spectrum PlanRoom powered by Dodge allows us to deliver a new level of seamless integration and workflow optimization to our clients," said Dexter + Chaney President and CEO Norbert Orth. "We are excited to be, alongside Dodge, at the forefront of a major shift in the way the construction industry does business."
About Dodge Data & Analytics:
Dodge Data & Analytics is North America's leading provider of analytics and software-based workflow integration solutions for the construction industry. Building product manufacturers, architects, engineers, contractors, and service providers leverage Dodge to identify and pursue unseen growth opportunities and execute on those opportunities for enhanced business performance. Whether it's on a local, regional or national level, Dodge makes the hidden obvious, empowering its clients to better understand their markets, uncover key relationships, size growth opportunities, and pursue those opportunities with success. The company's construction project information is the most comprehensive and verified in the industry. Dodge is leveraging its 100-year-old legacy of continuous innovation to help the industry meet the building challenges of the future. To learn more, visit
www.construction.com
.
About Dexter + Chaney:
Dexter + Chaney has been providing complete construction management software for more than 36 years. From the office to the field, from accounting to project management, Dexter + Chaney software is used by more than 1,000 companies. Their clients come from all segments of the industry—heavy/highway and utility, general contractors, electrical, mechanical, and specialty subcontractors—and are companies of all sizes, from locally owned subcontractors to some of the world's largest construction firms. Dexter + Chaney's web-based software applications allow customers to get work done anywhere using any device with a web browser and without the need to download any software. For more information about Dexter + Chaney's products and services, contact Wayne Newitts, Marketing Director, Dexter + Chaney, 9700 Lake City Way NE, Seattle, WA, 98115-2347; phone: 800-875-1400; e-mail: info@dexterchaney.com; web:
www.dexterchaney.com
.
Contact Details
Name: Ben Gorelick
Email: Email Us
Phone No: 1-212-943-5858
Disqus website name not provided.
Dodge Data & Analytics and Dexter + Chaney Partner