Demilec Featured in The New American Home 2020
Demilec Featured in The New American Home 2020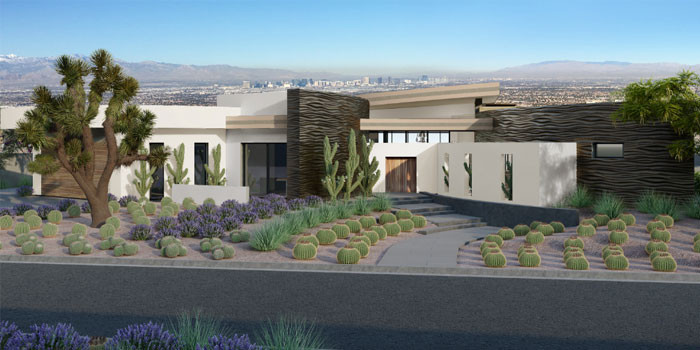 ARLINGTON, TX – January 21, 2020 – Demilec, a leader in energy-efficient, environmentally conscious spray foam insulations and coatings, is proud to announce that its open-cell spray foam insulation, Sealection® 500, is featured in The New American Home (TNAH) 2020.
Demilec's Sealection 500, sprayed into the thermal shell of the 7,683-square-foot dwelling, was chosen for its superior insulating capabilities and ease of use. Sealection 500 creates a comfortable environment by helping to minimize drafts, outside noise and the entry of allergens and pollutants into the home. Best of all, this spray foam insulation reduces heating and cooling costs by up to 50%.
National sales director Joe Stockdale said, "We were very happy to work with the nation's largest insulating company Installed Building Products (IBP). The install went very quick, very easy, and all of the other trades were very happy with the speed of application."
For the TNAH 2020 construction, Sealection 500 was used in all standard wall cavities and the underside of roof deck areas, creating an air seal.
Other Sealection 500 benefits include:
Creates an R-value of 3.81 at 1 inch
Water blown with zero GWP
Tested and certified for unvented attics without a prescribed ignition barrier
Single application expands to 120 times its liquid volume
Minimizes outside noise
Reduces dust and allergens
The showcase home, located in the Las Vegas suburb of Henderson, was designed and constructed to meet National Green Building Standard "Emerald" level certification as well as Energy Star and net-zero status.
TNAH 2020 features four bedrooms, five and a half bathrooms, multiple outdoor water elements, two showroom-sized garages, a large vanishing pool and a heated outdoor entertainment space. With the energy-saving features, TNAH 2020 is projected to provide 122% more efficiency over average new builds, or a $7,050 annual savings on energy costs.
Tours of the home will be available during the National Association of Home Builders (NAHB) International Builder's Show from January 21 to 23 in Las Vegas and via 3D virtual tours.
About Demilec, Inc.: Demilec, Inc., a subsidiary of Huntsman Corp., has been recognized as an industry leader in using innovative technology and advanced science to create a line of open-cell and closed-cell spray foam insulation and coatings for more than 33 years. Demilec focuses on meeting market demands for more energy-efficient products and serves a range of industries, including industrial, residential, commercial, agricultural, original equipment manufacturer, education, water, oil and gas, energy, military, and civil. For more information, visit www.demilec.com.
Contact Details
Name:
Email: Email Us
Phone No: 888.224.1533
---
Disqus website name not provided.
Demilec Featured in The New American Home 2020