Code Compliance: Go With The Most Approved
Code Compliance: Go With The Most Approved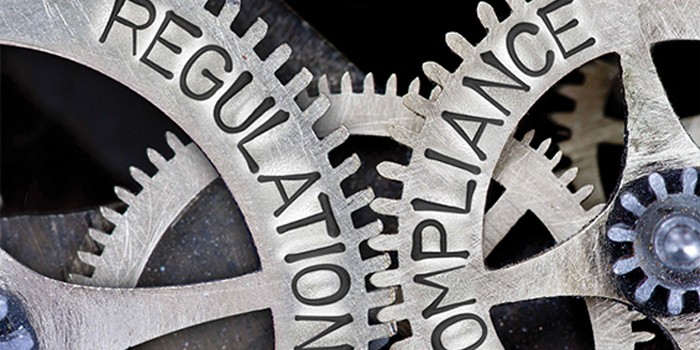 IRVINE, CA – November 2, 2017 – September 15 just passed and if you didn't know about any significant changes impacting you as a member of the spray polyurethane foam industry—you have definitely not been in the know. If you apply intumescent coatings as thermal barriers over spray foam insulation and are still unaware of any upcoming changes, then you definitely need to play catch up. The reason being that, as of that day, AC456 will be enforced as a requirement for fire-protective coatings applied over SPF insulation.
THE NEW CODE
What is AC456? It is a modification of AC377, the acceptance criteria that establishes the requirements for spray polyurethane foam insulation. AC456 sets criteria requirements for coatings applied over SPF, requiring that the coating product is part of a third party quality control program including ongoing inspection of the manufacturing and finished product. The coating must be manufactured to tighter tolerances with less variation allowed in solids content, and all testing must be witnessed, audited, and conducted using sampled product. This assures that the product tested, is the same as the product that is utilized on the job.
Although alternative thermal barriers have long been tested as assemblies, following a pattern in which A (SPF) + B (Alternative Thermal Barrier) = C (Assembly), there wasn't a precedent for B, the intumescent coating, to be held to a burden of proof of quality assurance standards nor manufacturing consistency via third party listings or inspections—until now. Now, per AC456, all testing for the SPF and the coating as an assembly that has not been performed in accordance with AC85 Section 3.1 will be removed from all SPF evaluation reports, bringing about potential liability of harmful proportions to everyone that is involved in an installation that does not meet this code.
So if you're a spray foam contractor that is confused about which properly tested product to use in order to meet the upcoming code requirements, read on. If you're a building code official who needs guidance on the approvals of intumescent coatings as thermal barrier coatings, read on. If you're an architect or builder who specifies fire protective intumescent coatings for spray foam applications and need guidance on which approved product to use, read on. The answer is simple: There's a product in the market formulated by the same company that lead the charge to increase fire safety in SPF application and thereby help pass AC456. That company is International Fireproof Technology, Inc. (IFTI) and the product is DC315.
EVALUATION FOR VALIDATION
What makes DC315 stand out from other products in the market? Aside from its top-of-the-line, fire-retardant properties, the product undergoes strenuous depths of testing and third-party validation to ensure the applicator it is a safe product to use. How is this ratified? A third-party evaluation report is certainly a way to go. Currently, DC315 has been approved to be used over virtually any brand and type of SPF through National Fire Protection Association (NFPA) 286 15-minute, full-scale room corner burn tests, which are carried out in approved testing facilities. Each brand and type of SPF is individually tested with each proposed type of thermal barrier—in this case, DC315—to create a complete assembly. Now, you would think that this type of testing over most foams that are on the market today would be enough to validate an intumescent product, but not for IFTI. So they go for the next step, which is the third-party evaluation report.
"When code compliance comes into play, we go a step above to oversee and ensure that manufacturing and compliance is verified and audited to the AC456 criteria," says Gary Wolfe, IFTI's Executive Vice President. "A third-party evaluation report further validates that the testing that was done in the testing facility was done correctly. In other words, they make sure that the product we test with is consistent with every batch of our product that we formulate and ship out and the tested assemblies meet all requirements of the test criteria and the applicable IBC/IRC code sections."
IFTI continues to lead the spray
foam intumescent thermal barrier
industry by obtaining verification for
AC456 from not only one, but three
separate code evaluation reports
THE MOST APPROVED
If one evaluation report was enough to corroborate proper thermal barrier assembly testing for a product, then try on three for size. That's the level of commitment that IFTI has to their product for safety and compliance purposes. They have obtained three engineering evaluation reports based on AC456 to meet IBC/IRC codes fully supported by ICC-ES, IAPMO, and Intertek. Wolfe confirms that this was done to make it clear to spray foam contractors, building code officials, builders, and architect that IFTI's DC315 has been fully vetted, tested, and approved by multiple third-party agencies, so that the end-user is bestowed with the confidence of knowing that DC315 is code approved for use.
"DC315 is the only choice for spray foam contractors and manufacturers," says Wolfe with conviction. "With three code evaluation reports, the user's approval for use is streamlined. By ensuring the product is correctly and fully tested for the application it is being used, a compliant installation is facilitated."
Having three evaluation reports also entails that DC315 has the widest range of approval throughout jurisdictions across the continent. DC315 has passed testing criteria commensurate to AC456 standards in over 200 different tests and for 45 different brands of SPF. Simply put, if you're using DC315 as an ignition or thermal barrier over SPF, chances are you'll save yourself any headaches that product approval could ever bring about.
REPELLING LIABILITY
When asked about their reasoning behind pressing for three third-party evaluation reports, when only one is required to comply with the code criteria change, Wolfe says IFTI takes it upon itself as a company to further protect their customers from liability issues, and more importantly, to promote life safety.
"If a fire should ever occur, having the documentation to support that a product was properly tested to code is crucial to reduce liability, so we make it a point to have that covered," notes Brad Glazier, IFTI's North American Sales Manager. "But before this is the case, we strive to formulate a product that passes rigorous, veritable testing so if a fire does occur, it is controlled and damage is minimized."
Wolfe adds, "We want our customers to be sure that DC315 has been evaluated like no other product to the point where there shouldn't be a choice in the matter for an intumescent thermal barrier coating. With additional testing beyond what is required by code, we provide a product that is ready to be applied virtually in any spray foam application. We don't just think it will work, we test it so we know it does, and we have the documentation and information to support our customers when it counts the most."
Contact Details
Name: International Fireproof Technology, Inc.
Email: Email Us
Phone No: 855-335-7675
---
Disqus website name not provided.
Code Compliance: Go With The Most Approved