Chemical Industry Council Honors Covestro
Chemical Industry Council Honors Covestro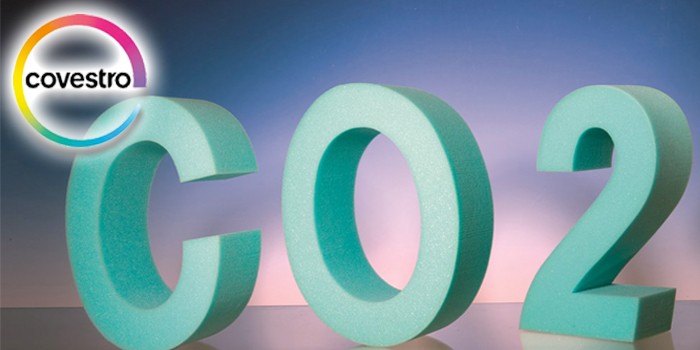 FLORENCE, ITALY – October 17, 2016 – Materials manufacturer Covestro has been recognized by the European Chemical Industry Council (CEFIC) for its successful use of CO2 in plastics production. In Florence, Italy, on October 7th, the company received CEFIC's Responsible Care Award in the Environment category. Covestro has recently started using carbon dioxide to produce a key component for making high-grade polyurethane foam thanks to an innovative process that saves on the petroleum-based raw material traditionally used.

"We're proud and honored to receive this important recognition from CEFIC," said Covestro's Chief Innovation Officer Dr. Markus Steilemann. "It shows we're on the right track using CO2 as an alternative raw material and playing a pioneering role in this future-focused development. We're aiming to make a contribution to resource conservation and sustainability by producing as many types of plastic as possible using carbon dioxide," he added.
RELATED Icynene Launches New Look, Customer-centric Website, Demilec Showcases Latest Innovations at 2016 Greenbuild Expo, Lapolla Industries Supports Amendment to Montreal Protocol, Covestro Brings Industry-Leading Sustainable Building Resources to 2016 EEBA Conference
Pioneering Scientific Achievement

CO2 is extremely inert, so harnessing it represents a scientific breakthrough in the chemical industry. Thanks to the right catalyst and process technology, Covestro is now able to produce a new precursor for polyurethane foam with 20 percent CO2. An initial production facility opened this year at the company's Dormagen site in Germany. If all goes according to plan, the new material will soon reach end customers in the form of mattresses and upholstery.

The carbon dioxide replaces petroleum and its derivatives, on which the chemical industry is otherwise almost entirely based. This broadens the industry's raw material base while also dispensing with petroleum processing and thus both saving energy and cutting emissions.

CEFIC recognized this achievement with the award it has been presenting annually since 2004. It is named after the Responsible Care initiative embraced by chemical companies and associations the world over who acknowledge their joint environmental and social responsibility and give high priority to sustainability.

About Covestro: With 2015 sales of EUR 12.1 billion, Covestro is among the world's largest polymer companies. Business activities are focused on the manufacture of high-tech polymer materials and the development of innovative solutions for products used in many areas of daily life. The main segments served are the automotive, electrical and electronics, construction and the sports and leisure industries. Covestro, formerly Bayer MaterialScience, has 30 production sites around the globe and as of the end of 2015 employed approximately 15,800 people (full-time equivalents).

Find more information at www.covestro.com.

Forward-looking statements : This press release may contain forward-looking statements based on current assumptions and forecasts made by Covestro AG. Various known and unknown risks, uncertainties and other factors could lead to material differences between the actual future results, financial situation, development or performance of the company and the estimates given here. These factors include those discussed in Covestro's public reports which are available on the Covestro website at www.covestro.com. Covestro assumes no liability whatsoever to update these forward-looking statements or to conform them to future events or developments.

Contact Details
Name: Markus-Kleine Beck
Email: Email Us
Phone No: +49 214 6009 669
Disqus website name not provided.
Chemical Industry Council Honors Covestro