A Conversation with Paul Duffy
A Conversation with Paul Duffy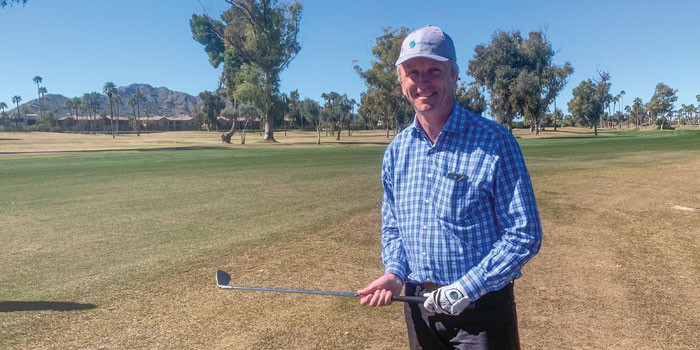 Spring 2020 – Spray Foam Magazine – Paul Duffy is the lead consultant at Paul Duffy and Associates and has a wealth of knowledge for all things spray foam. The Spray Foam Magazine team managed to grab a few precious moments from Paul's busy schedule to discuss his incredible career, energy efficient homes, and the future direction of the industry.
Spray Foam Magazine: What is your favorite part about consulting and what is unique about being a spray foam consultant?
Paul Duffy: I feel like I/we have a secret the world needs to know about. I think one of my strengths is to be able to take complex technical topics and communicate them into plain language. Spray foam can be complicated: sophisticated chemistry, machinery, regulations and so on. But at its core it is very simple; imagine a product that is both insulation and air barrier; it repels moisture; it adheres to surfaces—no need for glue or fastening. It fills gaps, solves complex detailing problems and it is durable. When other trades are less than perfect, spray foam can still perform. It's like magic!
SFM: How do you view the industry as a whole and what direction do you see it heading?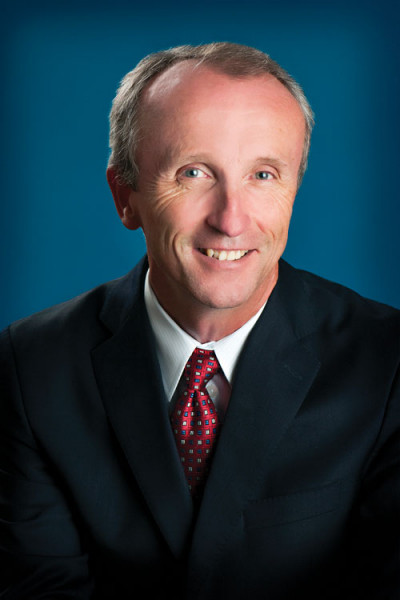 PD: This industry is becoming more mainstream—bigger companies and more scrutiny from the regulators. Some people in our industry lament the fact that things aren't like they used to be. That is no doubt true, but it is also not wholly a bad thing. If we can continue to grow the market, build our businesses, and solve problems such that buildings become more energy efficient and environmentally-friendly, isn't that a powerful force? It's exciting to be part of it.
SFM: Are there any trends or anything noteworthy happening within the industry that you see currently?
PD: This industry is definitely changing and I see three big trends:
Most companies are bringing forth more new products and change is happening at a faster pace. Some of it is driven by regulation (e.g. phasing out HFC's). Another contributing factor includes the push for better products (higher yields, higher lifts, easier processing.) Others are simply looking for something unique.
A group of companies are pushing an integrated product line-up as part of their spray foam offering—Total roofing solutions and total building envelope solutions with coatings, transition membranes, other insulation types as well as spray foam to provide a more complete set of solutions for their customers.
Many companies are getting bigger and integrating manufacturing of polyols and other products into their spray foam manufacturing operations. This way, they are driving costs down, controlling supply lines, and getting better purchasing power with their suppliers.
Overall it is making it more difficult for companies to compete in the same way they once did. However, it is raising the professionalism and standards in the industry and it is improving the products we deliver to our customers. This industry is becoming more mature.
SFM: How much of your time is spent traveling and how do you adjust to that lifestyle?
PD: In the winter months, I travel as much as 50 percent of the time, in the summer, not so much. I joke that I give a discount to anyone who wants to take me to a warm location in the winter, or a place with history (i.e. Europe) in the summer. But seriously, the "work/life balance" of my current setup is great. My wife gets to accompany me to interesting places and those long business trips aren't nearly as bad when you have good company.
SFM:Tell us a bit about yourself. Where did you grow up? What is your background? How did you get into the industry?
PD: I am a Professional Engineer by training. I received my undergraduate degree in Civil Engineering and my Masters Degree in Construction and Building Science. I grew up in Toronto, but for a time called Ottawa home. I have travelled extensively in the U.S., Canada, and abroad and have been fortunate to see construction methods and systems from around the world. I have been married for almost 39 years and I have four children and four grandchildren (with more on the way). We are very blessed.
In my career, I have had the opportunity to sort out problems in a wide variety of buildings from super energy-efficient houses, up to and including leakage problems in buildings like the CN Tower. I stumbled upon the spray foam industry more than 30 years ago when I saw the first demonstration of a product called Icynene. It was in its early stages of development. They sprayed the product and it foamed up like angel food cake. It was like magic. I was hooked.
At the time, I had my consulting firm for more than 20 years and I kept crossing paths with the spray foam industry. Eventually I wanted to try my hand at something different. I was offered an executive position, VP of Engineering at Icynene, which I did for about a decade, up until approximately two years ago. Eventually, I came back to consulting, this time with a rich understanding of spray foam, not only as a product but as a business and an opportunity to profoundly improve the energy and environmental performance of buildings.
SFM: What is your personal definition of success?
PD: My personal definition of success involves winning over skeptics and the undecided. It seems like folks like to bring me in when they just can't seem to make progress or when a complex problem needs solving. It can be a real adrenaline rush to solve something people have struggled with or to be part of a team doing things that nobody has done before. I don't need my name up in lights, but I do like to be valued and appreciated by colleagues and clients. It makes work fun!
SFM: Where are you based out of currently? Do you perform most of your work remotely or on-site?
PD: I am based in Toronto, though I do travel extensively (mostly in the U.S.) on business. I attend conferences, industry meetings, standards committees, and other events. I have a variety of clients. I provide technical assistance to several companies like NoBurn Inc. I also work on behalf of the industry for the American Chemistry Council's Spray Foam Coalition.
I travel a lot but the trade-off is that I no longer have a daily commute—I have an office in my home and my wife helps me out. These days, with high speed internet and a good cell phone, you can work from almost anywhere. I love the freedom and flexibility it gives me.
SFM: What is the best advice you have ever received personally or professionally?
PD: Years ago, I had a bunch of unresolved issues with a business partner. I spent a lot of time questioning what I was doing and no doubt my business partner did as well. I felt like I was stuck in the mud. A mentor told me to prioritize getting my partnership situation sorted out. Ultimately, that meant my business partner and I went our separate ways. The changes this brought about were both needed and good. No doubt he has prospered, as have I. There is something to be said for being able to move forward when you are not continually looking over your shoulder.
SFM: When you're not working, how do you prefer to spend your free time?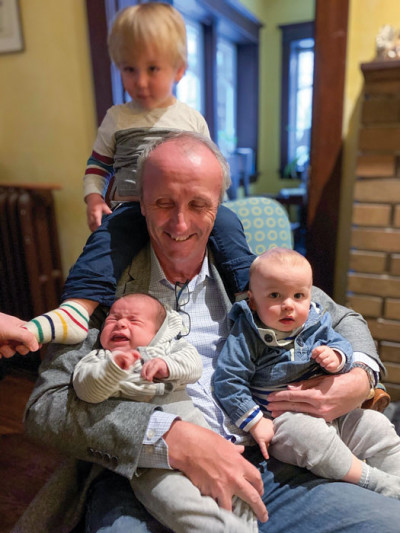 When he's not busy working, Paul loves to fish, get out on the links, and especially spend time with his grandkids.
PD: I like to fish, spend time at the cottage, and these days spend time with grandkids. My wife and I recently got electrically-assisted bikes. We have many bike paths near our home and several of our children's houses are within an easy bike ride from our home. So we have made a resolution to get more physically active and use a bike versus driving a car. The e-bike takes drudgery out of a bike ride and makes it a lot of fun. Some folks think it's cheating but I think that if exercise is fun, you are more likely to do it!
As a family, we also like to give back. On most Saturdays in the winter, my wife and I help out at "Out of the Cold," a charity that provides hot meals to the poor in our community. It really helps put any problems you have into perspective. I don't waste a lot of time complaining about life and we are very grateful for the blessings we have been given.
SFM: Is there a personal mantra that you live your daily life by?
PD: I would have to say I try to positively contribute, add value, and have fun wherever I go. You know, if you add value and are fun to work with, people want to work with you. Again it makes work a joy, and I think you get better results! 

Disqus website name not provided.
A Conversation with Paul Duffy