Top Trends in the Global Polyurethane Adhesives Market
Top Trends in the Global Polyurethane Adhesives Market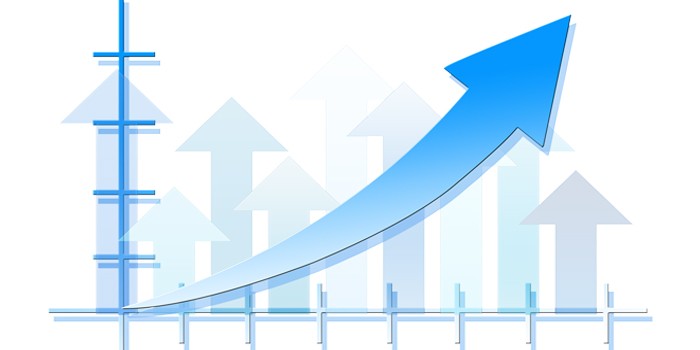 LONDON, UNITED KINGDOM – January 2, 2018 – Technavio's latest market research report on the global polyurethane adhesives market provides an analysis of the most important trends expected to impact the market outlook from 2017-2021. Technavio defines an emerging trend as a factor that has the potential to significantly impact the market and contribute to its growth or decline.
Technavio's report on global polyurethane adhesives market gives an insight of trends to impact the market by 2021.
One of the key factors resulting in the growth of the global polyurethane adhesives market is the increasing demand for polyurethane adhesives from the footwear industry. Polyurethane adhesives exhibit excellent resistance to impact and are thus popularly used in the footwear industry. These adhesives provide flexible, strong, and durable adhesion to a variety of substrates used by the footwear industry.
The three emerging market trends driving the global polyurethane adhesives market according to Technavio research analysts are:
Increasing adoption of sustainable products
Advances in polyurethane-based hot melt adhesives
Product innovations in polyurethane adhesives market
Increasing adoption of sustainable products
The increasing emphasis on reducing volatile organic compound (VOC) emissions and sustainability have led polyurethane adhesive manufacturers to develop new, environment-friendly products, which reduce the carbon footprint are sustainable and available at a low cost.
According to Ajay Adikhari, a lead analyst at Technavio for additives, adhesives, and sealants, "Manufacturers are under huge pressure to use sustainable production methods. With the increasing focus on sustainability and favorable government regulations for green procurement, the packaging sector is anticipated to increase the adoption of mulch films, compostable waste bags, catering products, film packaging, and rigid packaging."
RELATED Construction Employment Increases In 243 Metro Areas , Spray Polyurethane Foam Market will surpass $2.5bn by 2024, BPI Launches Industry Professionals Website, 2018 International Builders' Show Registration Opens

Advances in polyurethane-based hot melt adhesives
The development of polyurethane-based hot-melt adhesives is a recent trend in the global hot melt adhesives market. Unlike styrene block copolymers (SBC) and ethylene-vinyl acetate (EVA) based hot melt adhesives, polyurethane-based adhesives polymerize as soon as they are applied to a surface. They exhibit excellent flexibility and can withstand high temperatures. Though they are expensive when compared to other types of hot-melt adhesives, they are used in a wide range of applications. The shift to the production of reactive polyurethane hot-melt adhesives from other hot melts has enabled vendors to compete in terms quality products for emerging applications.
Product innovations in polyurethane adhesives market
The rising demand for new end-user products drives product enhancements. The new products must be of superior quality, sustainable, and affordable. Advances in polyurethane adhesives are attributed to many changing trends such as the ever-rising demand for high-performance solutions that can be used in numerous applications. Key vendors use product launches as a key marketing strategy to remain competitive in the global polyurethane adhesives market.
"The Dow Chemical Company launched Monstergrip, an adhesive to bond fiberglass panels. The Dow Chemical Company also launched VORASURF polyurethane additives that are used in bedding, footwear, and spray foam. Aroset PS-6426 and Aroset PS-5333 are the new solvent-based pressure sensitive adhesives offered by Ashland," says Ajay.
About Technavio

Technavio is a leading global technology research and advisory company. Their research and analysis focuses on emerging market trends and provides actionable insights to help businesses identify market opportunities and develop effective strategies to optimize their market positions.
With over 500 specialized analysts, Technavio's report library consists of more than 10,000 reports and counting, covering 800 technologies, spanning 50 countries. Their client base consists of enterprises of all sizes, including more than 100 Fortune 500 companies. This growing client base relies on Technavio's comprehensive coverage, extensive research, and actionable market insights to identify opportunities in existing and potential markets and assess their competitive positions within changing market scenarios.
Contact Details
Name: Jesse Maida
Email: Email Us
Phone No: 1 844 364 1100
Disqus website name not provided.
Top Trends in the Global Polyurethane Adhesives Market