The Revolutionary "Smart Chute" Roofing/Construction Debris Removal System
The Revolutionary "Smart Chute" Roofing/Construction Debris Removal System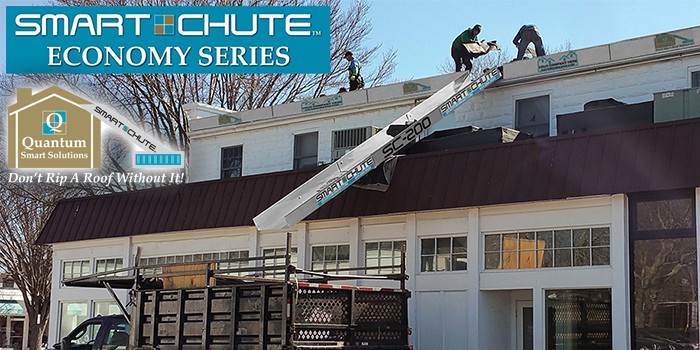 LONG ISLAND, NY – September 25, 2017 – Quantum Smart Solution's revolutionary product the "Smart Chute" has been granted a patent on its technology from Canada. This provides the Smart Chute with an extended scope of patent protection for its innovative design in Canada.
Having already secured a patent in the USA, this approval represents a major milestone for the Smart Chute and secures its position in the Canadian market. The company's global patent strategy is designed to fortify and broaden the scope of patent protection for the Smart Chute Debris Removal System. This benefits the Smart Chute and makes it more difficult for competitors to design around Quantum Smart Solutions patent portfolio.
"The Canadian patent is significant as now both the U.S. and Canada have an extended scope of protection on our SmartChute Debris Removal System," said Edward R. Faulkner, Vice President of Sales at Quantum Smart Solutions.
About Quantum Smart Solutions, LLC
Quantum Smart Solutions is a highly innovative private company that designs and manufactures high quality products for a variety of industries, including construction, roofing and medical as well as consumer based products. The company takes great pride in manufacturing in the USA. Visit us at: www.quantum-smart.com.
RELATED Student's 'Peek' Travel Product For Children Wins Annual Design Innovation In Plastics Award
Contact Details
Name: Edward R. Faulkner
Email: Email Us
Phone No: 631.285.3520
Disqus website name not provided.
The Revolutionary "Smart Chute" Roofing/Construction Debris Removal System