PPG Foundation Invests $2 Million in Skilled Trade Education
PPG Foundation Invests $2 Million in Skilled Trade Education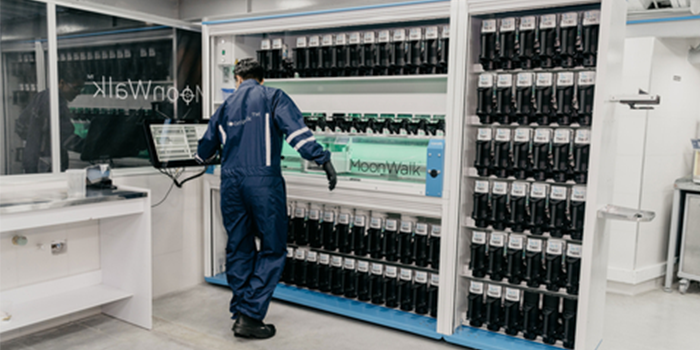 PITTSBURGH, PA – (BUSINESS WIRE) – October 16, 2023 – PPG (NYSE: PPG) and the PPG Foundation today announced a commitment to invest $2 million through 2025 to support workforce development initiatives that provide training and opportunities for future skilled workers in manufacturing and coatings application. The commitment aims to introduce students to the diverse and high-tech career paths within modern industry and provide them with educational opportunities to pursue fields such as advanced manufacturing, automotive collision repair, automotive refinishing, and painting.
"We understand the importance of providing students with a hands-on, practical education that arms them with the advanced skills needed for career placements in technical and STEM- related fields," said Malesia Dunn, executive director, PPG Foundation and corporate global social responsibility. "The PPG Foundation is a long-time supporter of workforce development programs. As we recognize the important contributions of skilled workers during U.S. Manufacturing Month in October, we're dedicating our commitment to connect students with access to the tools and training needed for a vast range of career possibilities."
Through existing and new partnerships with local technical schools, community colleges, and organizations PPG and the PPG Foundation will support preparation and training for specialized industry certifications and careers. Current partners include:
Automotive Refinish Programs: A sample of partner schools includes Rosedale Technical College in Pittsburgh; Delaware Area Career Center in Delaware, Ohio; and Parkway West Career & Tech Center, Oakdale, Pa. With the Collision Repair Education Foundation (CREF), the PPG Foundation is funding scholarships to train entry-level staff. In Europe, PPG MOONWALK® and PPG LINQ™ Pro educational tools will be used in vocational schools.
Chemical Coaters Association International Finishing Education Foundation (CCAI FEF) (Lakewood Ranch, Fla): The PPG Foundation supported CCAI FEF as it collaborated with the Nuts, Bolts & Thingamajigs Foundation to grow its manufacturing summer camp program for students aged 11-17.
Pickaway Ross Career & Technology Center (Chillicothe, Ohio): To help students prepare for careers in robotics and automation, the PPG Foundation supported a simulation lab, Skill Boss Smart Factory, where students can earn the MSSC's CPT+ Certification for manufacturing skills in safety, quality, production processes and maintenance awareness.
Manufacturing Institute (Washington): This PPG Foundation partnership has enabled diverse initiatives such as the Future program, facilitated by a partnership with a leading digital education provider, EVERFI, to bring STEM learning and career awareness to middle school students across the U.S.
Prague Crafts Academy (Prague): A community engagement grant by PPG enabled the school to build an innovative and modern workshop for student painters to strengthen their skills. A PPG technical specialist also helped to train students who visited a PPG manufacturing facility.
"A recent National Association of Manufacturers survey1 indicates that a majority of manufacturers identify attracting and retaining a quality workforce as one of their biggest problems," said Dunn. "The PPG Foundation stands to open the door for future pipelines of talent and invest in programs that support the next generation of workers."
PPG's global community engagement efforts and the PPG Foundation aim to bring color and brightness to PPG communities around the world. We invested $16.2 million in 2022, supporting hundreds of organizations across more than 35 countries. By investing in educational opportunities, we help grow today's skilled workforce and develop tomorrow's innovators in fields related to coatings and manufacturing. Plus, we empower PPG employees to multiply their impact for causes that are important to them by supporting their volunteer efforts and charitable giving. Learn more at communities.ppg.com.
PPG: WE PROTECT AND BEAUTIFY THE WORLD®
At PPG (NYSE:PPG), we work every day to develop and deliver the paints, coatings and specialty materials that our customers have trusted for 140 years. Through dedication and creativity, we solve our customers' biggest challenges, collaborating closely to find the right path forward. With headquarters in Pittsburgh, we operate and innovate in more than 70 countries and reported net sales of $17.7 billion in 2022. We serve customers in construction, consumer products, industrial and transportation markets and aftermarkets. To learn more, visit www.ppg.com.
For use by SprayFoamMagazine.com & Spray Foam Magazine

Disqus website name not provided.
PPG Foundation Invests $2 Million in Skilled Trade Education