IFTI Announces Publication of CCMC Evaluation Report #14036-R
IFTI Announces Publication of CCMC Evaluation Report #14036-R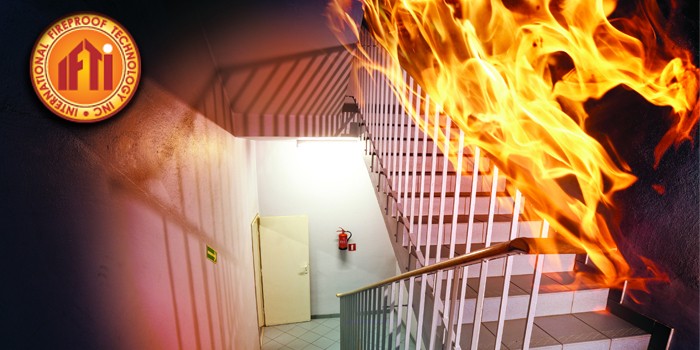 IRVINE, CA
– June 6, 2016 – IFTI announces the publication of their Canadian Construction Materials Centre (CCMC) Evaluation Report #14036-R. This is important news for the Canadian SPF market. Not only does it mean that DC315 is the most-tested product in the industry, it also proves that DC315 offers a compliant solution for the protection of SPF in Canada. CCMC Report #14036-R, completed by the National Research Council (NRC) of Canada, determines that DC315 surpasses all generic thermal barriers listed in 9.29 of the National Building Code of Canada and provides protection that is comparable to ½" gypsum.
RELATED
Code Compliance: The Next Step
,
Elcometer Launches New Device to Measure Soluble Salts on Surfaces Significantly Faster
,
IFTI Reveals How Firestop Systems Can Compliment Spray Polyurethane Foam Businesses
"We are proud of this accomplishment and the extensive and diligent testing by the NRC," says IFTI's Executive Vice President Gary Wolfe. "We look forward to the supporting safe use of SPF in Canada as we have in the USA"

In Canada or in the United States, DC315 is known as the "Ultimate in Fire Protection." The product's benefits justify the name, a few of which include:
Single-component, water-based formulation means fast and easy clean-up, no waste and no complicated mixing
Low VOC and completely formaldehyde free
Tested for mold- and mildew-resistance, tested for moisture- and humidity-resistance, adhesion and impact tested
VOC tested and compliant with Health Canada regulations and WHIMS
Third-party inspected manufacturing, marked and listed by Warnock Hersey Intertek W/N 20947
Approved for Incidental Food Contact, complies with NSF/ANS1-51 requirements of USDA
Easily applied with a sprayer, roller, or brush Passed CAL 1350 – extended VOC testing during curing; safe for use in schools and high occupancy buildings
CCMC-evaluated for use in Canada and provides equivalent protection to 1/2" gypsum or Class B thermal barriers tested to the CAN/ULC S124
The complete report is available for download at www.painttoprotect.com/14036-R_e.pdf.

About International Fireproof Technology, Inc.:
IFTI manufactures state-of-the-art intumescent fire retardants and thermal barrier coatings. Designed and tested for the global market, IFTI's products are widely used in hospitals, restaurants, nursing facilities, commercial buildings, and residential homes. IFTI's products, including DC315, fall under the Paint to Protect brand, and have been developed to provide superior cost-effective fire protection over spray polyurethane foam. For more information, please use the contact details and links provided below.
Contact Details
Name: Gary Wolfe
Email: Email Us
Phone No: 855-335-7675
---
Disqus website name not provided.
IFTI Announces Publication of CCMC Evaluation Report #14036-R