Dow Expands Polyurethane Systems Houses Network with New Capabilities in India
Dow Expands Polyurethane Systems Houses Network with New Capabilities in India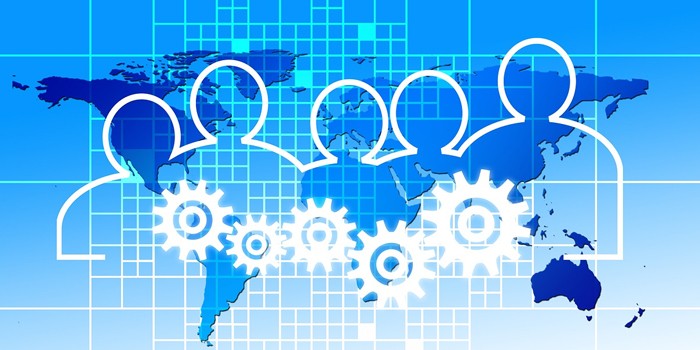 HORGEN, SWITZERLAND – June 5, 2018 – Dow Polyurethanes, a business unit of Dow Chemical, announces the opening of a new Systems House in the Maharashtra state in India, further expanding its already strong network of more than 20 sites for production, development and technical service across the EMEAI region.
Located in the Lote Parshuram industrial area in the Maharashtra state of India, the new site adds production capacity and technical capabilities to deliver high-quality polyurethane materials and customized solutions to customers in the region, serving growing market segments such as consumer durables, infrastructure and automotive.
The opening of the new Systems House in Lote further builds on Dow's investments in the region following the recently inaugurated Dow India Technology Center (DITC) in Navi Mumbai, housing a dedicated lab for polyurethane application development that will help accelerate innovation and collaboration with customers in the region.
RELATED Patrick Thomas to Hand Over CEO Position to Dr. Markus Steilemann on June 1, 2018, Icynene Introduces High Performance, Low GWP Closed-Cell Spray Polyurethane Foam Insulation , PMC and KOMO Celebrate Another Successful Year , Graco Unveils Powerful Electric Fireproofing Pump

"Dow's innovation and growth strategy is driven by a strong focus on delivering competitive advantage for our customers and preparing them for tomorrow's challenges," commented Jon Penrice, Vice President, Dow Polyurethanes. "By expanding our network of Systems Houses, R&D and innovation centers we are strengthening our regional presence to reinforce our collaborative value chain approach. This we believe will accelerate both existing and new opportunities through customized and more sustainable solutions that are geared to local market needs."
Demonstrating the power of innovation through collaboration, Dow will be presenting solutions that address global challenges at UTECH Europe 2018 at Stand 310. UTECH, the leading global event for the polyurethanes industry, will be held at Maastricht, Netherlands from 29th to 31st May 2018.
About Dow Polyurethanes
Dow Polyurethanes develops and delivers a broad portfolio of technologies and customized solutions to customers in a variety of industries under its DurableScience, ComfortScience and InsulationScience category brands. Applications range from industrial and infrastructure solutions, to consumer comfort solutions in flooring, furniture, bedding and footwear, to automotive solutions for vehicle interior, and energy-efficient insulation materials. The business manufactures and sells key chemical components as well as fully-formulated polyurethane systems for rigid, semi-rigid and flexible foams, and coatings, adhesives, sealants, elastomers and composites. Dow is the world's largest producer of propylene oxide (PO), propylene glycol (PG), and polyether polyols, and is a leading producer of quality aromatic isocyanates, such as MDI. Striving to meet the specific needs of its customers in their local geographic regions, Dow Polyurethanes operates a global network of production sites and systems houses, as well as innovation and service centers. The business has an ongoing initiative to lead the industry in providing high-performance products that meet critical market needs and contribute to a more comfortable, healthier and resilient society.
About Dow
The Dow Chemical Company (Dow) combines science and technology knowledge to develop premier materials science solutions that are essential to human progress. Dow has one of the strongest and broadest toolkits in the industry, with robust technology, asset integration, scale and competitive capabilities that enable it to address complex global issues. Dow's market-driven, industry-leading portfolio of advanced materials, industrial intermediates, and plastics businesses deliver a broad range of differentiated technology-based products and solutions for customers in high-growth markets such as packaging, infrastructure, and consumer care. Dow is a subsidiary of DowDuPont (NYSE: DWDP), a holding company comprised of Dow and DuPont with the intent to form three strong, independent, publicly traded companies in agriculture, materials science and specialty sectors.
Contact Details
Name: Nadja Streckhardt
Email: Email Us
Phone No: +41 447282564
Disqus website name not provided.
Dow Expands Polyurethane Systems Houses Network with New Capabilities in India