Dow Commends EPA for Increasing Efficiency of New Chemical Review
Dow Commends EPA for Increasing Efficiency of New Chemical Review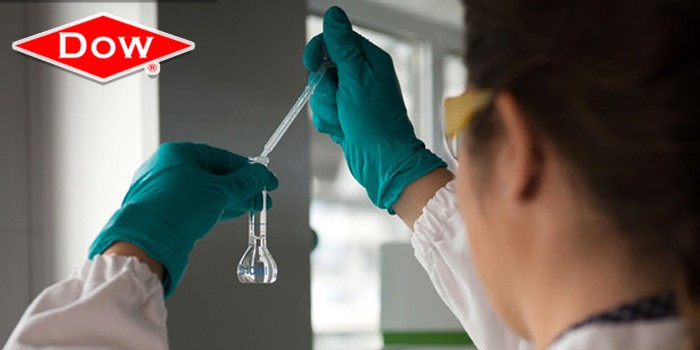 MIDLAND, MI.
– June 14, 2017 – The Dow Chemical Company (NYSE: DOW) issued the following statement recognizing the progress made by the Environmental Protection Agency (EPA) to increase the throughput of new chemical pre-manufacturing notices under the Toxic Substances Control Act (TSCA) Section 5, the "New Chemicals Program," as updated by the Lautenberg Chemical Safety Act (LCSA):
"Administrator Pruitt and his team at the EPA have made great progress over a very short period of time to accelerate new chemical reviews, providing American manufacturers with new and safe materials that will help drive innovation and manufacturing growth," said Mike Witt, Dow's corporate director, Health and Environmental Research, Consulting and Services. "The historic and bipartisan Lautenberg Chemical Safety Act passed last year represented both a significant opportunity and challenge to the EPA to deliver an enhanced, more efficient chemicals review process and thus far the EPA is making great progress to advance those objectives."
About Dow
Dow (NYSE: DOW) combines the power of science and technology to passionately innovate what is essential to human progress. The Company is driving innovations that extract value from material, polymer, chemical and biological science to help address many of the world's most challenging problems, such as the need for fresh food, safer and more sustainable transportation, clean water, energy efficiency, more durable infrastructure, and increasing agricultural productivity. Dow's integrated, market-driven portfolio delivers a broad range of technology-based products and solutions to customers in 175 countries and in high-growth sectors such as packaging, infrastructure, transportation, consumer care, electronics, and agriculture. In 2016, Dow had annual sales of $48 billion and employed approximately 56,000 people worldwide. The Company's more than 7,000 product families are manufactured at 189 sites in 34 countries across the globe. References to "Dow" or the "Company" mean The Dow Chemical Company and its consolidated subsidiaries unless otherwise expressly noted. More information about Dow can be found at
www.dow.com
.
®TM Trademark of The Dow Chemical Company ("Dow") or an affiliated company of Dow
Contact Details
Name: Jarrod Erpelding
Email: Email Us
Phone No: 989.633.1863
Disqus website name not provided.
Dow Commends EPA for Increasing Efficiency of New Chemical Review