Dow Announces Expansion of its Polyurethanes Service Centers Network
Dow Announces Expansion of its Polyurethanes Service Centers Network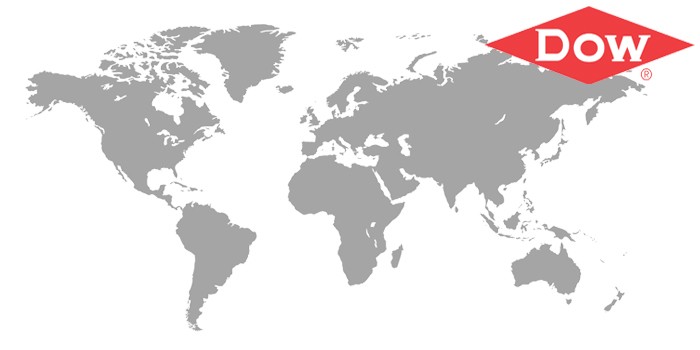 HORGEN, SWITZERLAND – August 30, 2017 – Dow Polyurethanes, a business unit of The Dow Chemical Company, announced the opening of a new Polyurethanes Service Center in Romania, expanding an already strong network of more than 20 sites for production, development and technical service across the EMEAI region. Located in Brasov County, the new center is equipped with technical and commercial capabilities to serve customers in Romania, Bulgaria and the wider Balkan region with high quality polyurethane materials. Further network expansion plans are anticipated later this year with a similar center due to open in Africa dedicated to support customer needs in the Middle East and Africa Region.
Speaking at the Brasov Service Center opening ceremony, Jon Penrice, Vice President Dow Polyurethanes Europe, Middle East, Africa and India, said: "Our new Service Center in Romania represents another building block of our strategy to support customer growth through unrivalled technical service and the development of customized solutions geared to local market needs. The new center will play a pivotal role in taking collaboration with our customers to the next level, by bringing local expertise and new capabilities that will improve response times and accelerate technology innovation."
The new Polyurethanes Service Centers will help accelerate both existing and new opportunities in the Balkan, Middle East and Africa regions, improving the speed and efficiency of application development. They will provide customers' access to laboratory and equipment capabilities and tailored technical service, including product demonstrations, prototype development and mechanical testing of final materials. Additionally, the centers will provide training opportunities for customers and have warehousing capabilities for several Polyurethane Systems.
Claudiu Tuncu, Country Leader Dow Romania and Bulgaria, commented: "Romania is one of the most promising and fastest-growing markets in Central and Eastern Europe. By opening the Service Center in Brasov, Dow reinforces its commitment to helping grow Romania's economy further in areas such as infrastructure development as well as building and construction. Moreover, Dow's longstanding presence in Romania gives us the advantage of deep local knowledge and expertise in this market."
RELATED Dow Chemical Announces New Polyurethanes Service Center in Brasov

About Dow Polyurethanes
Dow Polyurethanes develops and delivers a broad portfolio of technologies and customized solutions to customers in a variety of industries under its DurableScience, ComfortScience and InsulationScience category brands. Applications range from industrial and infrastructure solutions, to consumer comfort solutions in flooring, furniture bedding and footwear, to energy-efficient insulation materials. The business manufactures and sells key chemical components as well as fully-formulated polyurethane systems for rigid, semi-rigid and flexible foams, and coatings, adhesives, sealants, elastomers and composites. Dow is the world's largest producer of propylene oxide (PO), propylene glycol (PG), and polyether polyols, and is a leading producer of quality aromatic isocyanates, such as MDI. Striving to meet the specific needs of its customers in their local geographic regions, Dow Polyurethanes operates a global network of production sites and systems houses, as well as innovation and service centers. The business Press Information Dow Polyurethanes Bachtobelstrasse 3 8810 Horgen Switzerland dow.com has an ongoing initiative to lead the industry in providing high-performance products that meet critical market needs and contribute to a more comfortable, healthier and resilient society.
About Dow
Dow combines the power of science and technology to passionately innovate what is essential to human progress. The Company is driving innovations that extract value from material, polymer, chemical and biological science to help address many of the world's most challenging problems, such as the need for fresh food, safer and more sustainable transportation, clean water, energy efficiency, more durable infrastructure, and increasing agricultural productivity. Dow's integrated, market-driven portfolio delivers a broad range of technology-based products and solutions to customers in 175 countries and in high-growth sectors such as packaging, infrastructure, transportation, consumer care, electronics, and agriculture. In 2016, Dow had annual sales of $48 billion and employed approximately 56,000 people worldwide. The Company's more than 7,000 product families are manufactured at 189 sites in 34 countries across the globe. References to "Dow" or the "Company" mean The Dow Chemical Company and its consolidated subsidiaries unless otherwise expressly noted.
Contact Details
Name: Neil Fernandes
Email: Email Us
Phone No: +971 44537173
Disqus website name not provided.
Dow Announces Expansion of its Polyurethanes Service Centers Network