COVID-19 Continuity Plan from NCFI Polyurethanes
COVID-19 Continuity Plan from NCFI Polyurethanes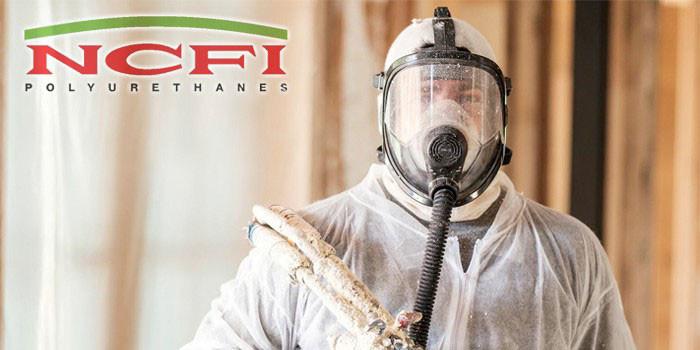 MOUNT AIRY, NC – March 30, 2020 – In response to the COVID-19 pandemic, many operations throughout the spray foam industry have been interrupted. While things may not be running "normally," suppliers, like NCFI, are making the necessary adjustments and want the public to know that they are still available to help and to troubleshoot any issues that might arise. The following is the company's note to their partners:
RE: NCFI'S COVID19 CONTINUITY PLAN
NCFI Polyurethanes' manufactures flexible polyurethane foam for bedding and furniture as well as spray foam insulation for roofing, marine flotation, packaging, specialty molding, and many other uses. We take our role in supplying our customer's raw material and finished products very seriously. The health and safety of our associates is our highest priority. NCFI has assembled a task force to address the recent conditions and track COVID 19 in the USA and abroad. The team is tasked with keeping our associates healthy and our workspaces safe to ensure continued continuity of business supply.
NCFI has implemented the following:
All associates have been trained on the "additional sanitation" standard operating procedure.
We have implemented a work from home program for jobs that can be performed remotely.
Novant Health care is our medical advisor.
We have restricted all non-critical business travel and encouraged our associates against personal travel.
We have restricted all visitors to our site from other locations, including auditors, suppliers and customers.
The Task force has developed a pandemic contingency plan and a pandemic recovery plan.
We are addressing all critical suppliers to inform us of the measures they are taking to protect their associates and safe guard the supply chain.
At the current time, supplies of raw materials to NCFI and the availability of transport for delivery of finished goods have not been disrupted. NCFI is committed to monitor the developing situation and we plan to take all measures within our control to ensure continuity of supply to our customers and to maintain the health and wellness of all our associates.
From,
Chip Holton, President
---
Disqus website name not provided.
COVID-19 Continuity Plan from NCFI Polyurethanes