Construction Employment Increases In 256 Metro Areas
Construction Employment Increases In 256 Metro Areas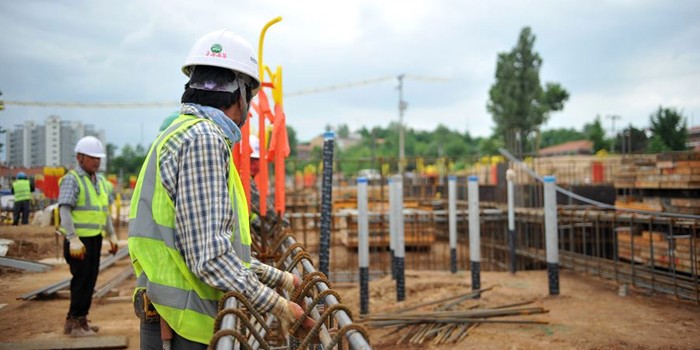 ARLINGTON, VA – June 22, 2018 – Construction employment increased in 256 out of 358 metro areas between April 2017 and April 2018, declined in 63 and was unchanged in 39, according to a new analysis of federal employment data released by the Associated General Contractors of America. Association officials said that the data showed a continuation of strong labor demand amid shortages of qualified workers.
"Industry demand is still showing strength, as construction employment reached a new high in 54 metro areas," said Ken Simonson, the association's chief economist. "However, despite these signs, further growth in the industry may increasingly be stymied by a lack of qualified workers."
Dallas-Plano-Irving, Texas added the most construction jobs during the past year (12,400 jobs, 9 percent), followed by Houston-The Woodlands-Sugar Land, Texas (12,200 jobs, 6 percent); Phoenix-Mesa-Scottsdale, Ariz. (11,000 jobs, 10 percent); Midland, Texas (8,000 jobs, 31 percent) and Las Vegas-Henderson-Paradise, Nevada (7,700 jobs, 13 percent). The largest percentage gains occurred in the Midland, Texas metro area, followed by Merced, Calif. (29 percent, 700 jobs); New Bedford, Mass. (20 percent, 500 jobs); Atlantic City-Hammonton, N.J. (19 percent, 1,000 jobs) and Weirton-Steubenville, W.Va.-Ohio (19 percent, 300 jobs).
RELATED SPFA Professional Certification Program Now Mandated for Spray Foam Installers and Manufacturers in UFGS, ASHRAE Opens Registration for Third International Conference on Efficient Building Design, Multifamily Builders and Developers Remain Positive about the Apartment and Condo Market as Demand Continues, National Roofing Contractors Association Announces June 3-9 is National Roofing Week

The largest job losses from April 2017 to April 2018 were in St. Louis, Mo.-Ill. (-3,100 jobs, -5 percent), followed by Middlesex-Monmouth-Ocean, N.J. (-2,900 jobs, -7 percent); Montgomery County-Bucks County-Chester County, Penn. (-2,800 jobs, -5 percent); Minneapolis-St. Paul-Bloomington, Minn.-Wis. (-2,400 jobs, -3 percent) and Columbia, S.C. (-2,200 jobs, -11 percent). The largest percentage decreases for the year were in Bloomington, Ill. (-16 percent, -500 jobs), followed by Bismarck, N.D. (-15 percent, -800 jobs), Auburn-Opelika, Ala. (-14 percent, -400 jobs); Battle Creek, Mich. (-12 percent, -200 jobs); and Columbia, S.C.
Association officials said that despite these widespread employment increases, many contractors report difficulty in finding qualified workers. With the national unemployment rate at a 17-year low and many metro unemployment rates at new record lows for April, finding workers is not expected to get easier in the near future. They added that education and training initiatives are the best way to increase the pool of skilled workers, creating a new generation of carpenters, electricians, and others, while giving Americans access to highly rewarding work.
"The good news is that the strong economy is driving demand for many types of construction projects," said Stephen E. Sandherr, the association's chief executive officer. "All that economic activity means that there are fewer, qualified, workers available for construction firms to hire to keep pace with demand."
Contact Details
Name: Brian Turmail
Email: Email Us
Phone No: (703) 459-0238
Disqus website name not provided.
Construction Employment Increases In 256 Metro Areas