No Trim 21 Open Cell Spray Foam – Carlisle Spray Foam Insulation
No Trim 21 Open Cell Spray Foam – Carlisle Spray Foam Insulation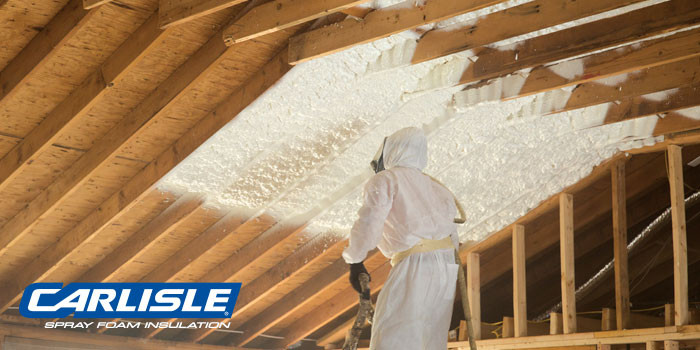 What is the product?
SealTite PRO No Trim 21 is a 100% water blown spray foam insulation engineered for applications needing both higher insulation values than traditional open cell foams and higher yields than closed cell foam. SealTite PRO No Trim 21 achieves a R-15 in a 2" x 4" wall cavity at 3.5 inches and a R-21 in a 2" x 6" wall cavity at 5 inches, meeting or exceeding the most recent building codes.

What makes it unique?

SealTite PRO No Trim 21 is a cost effective alternative to Closed Cell spray foam insulation and allows contractors, builders, and architects to meet the R-Value demands in assemblies where traditional open cell foams may not.

Who is the product made for?

Carlisle designed SealTite PRO No Trim 21 to maximize applicators' productivity by eliminating the need for additional passes and the trimming, cleaning and disposing of excess foam. In a typical residential new construction project SealTite PRO No Trim 21 can reduce application times by as much as 50%.
Contact Details
Name: Alex Drescher
Phone No: 717-960-4402
---
No Trim 21 Open Cell Spray Foam – Carlisle Spray Foam Insulation