INTELLISPRAY – CARLISLE FLUID TECHNOLOGIES
INTELLISPRAY – CARLISLE FLUID TECHNOLOGIES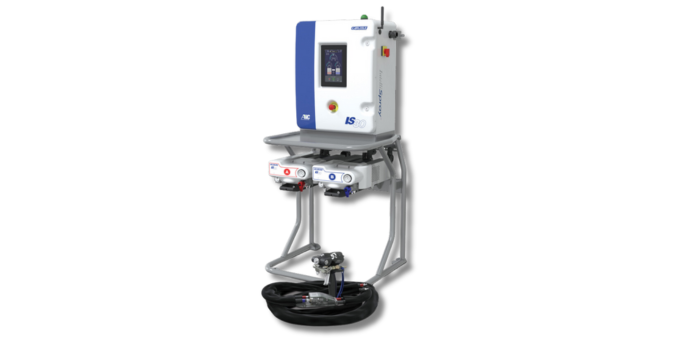 IntelliSpray™ System
THE NEXT GENERATION OF SPRAY FOAM EQUIPMENT
The new IS30 Proportioner is designed for the contractor who's looking to gain an edge over competitors. Exclusive features at affordable prices make it the ideal solution for residential projects.
Spraying Polyurethane foam is hard work. That's why we've eliminated common equipment failures, ensure durability with industrial grade hardware, and simplified troubleshooting. The IS30 keeps you up and running every single day, and now with Automatic Viscosity Control (AVC), you'll spend more time spraying with balanced pressures at the gun.
FEATURES
Simple, Intuitive 10″ Full-Color Touchscreen.
Proven, industrial grade hardware with field-tested components.
True Ratio Control with independent servo motors controlling the flow of A & B materials.
Unique heater technology generates >70 degree F Delta-T
Easy, Modular Repairs from the front of the machine for quick and easy maintenance.
Cloud enabled control, monitoring, and tech-support.
IS30 Proportioner a Smarter and More Affordable System
Contact Details
---
INTELLISPRAY – CARLISLE FLUID TECHNOLOGIES