EVA Clean Air Respirators – Bullard
EVA Clean Air Respirators – Bullard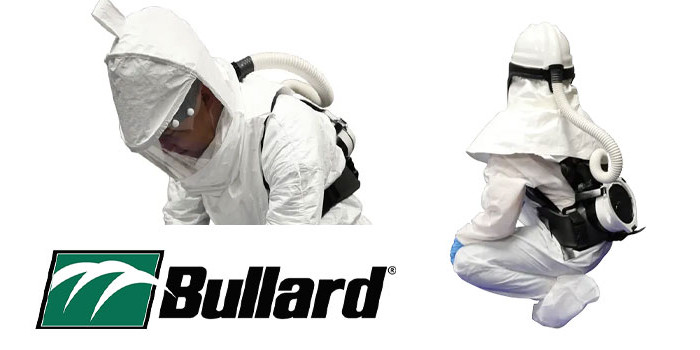 Stay Safe with Bullard

Clean Air Without an Airline
The EVA Series of Air-Purifying Respirators offer the highest tested airflow in the industry for cooling comfort. EVA delivers a safe, comfortable, and productive experience for spray foam professionals when used with the OV filter.
Clean Air With Free Air Pump
Cooling option: In a spray foam environment, the ICE PUMP keeps workers up to 30-degrees cooler than work area ambient temperature. Workers feel less heat stress, which can lead to more productivity.
Non-Cooling Option:
• EDP10 pump: single-person unit
• EDP16 pump: two-person unit
Clean Air With Supplied Air
Supplied air is filtered through AirGuard - a portable air quality box with an exterior 7-inch color LCD screen for fast and clear visuals on your breathing air. Supplied air also keeps you up to 30 degrees cooler than ambient temperature with the AC1000 cool tube.
Learn more at www.Bullard.com
Contact Details
Name: Katie Hunt
---
EVA Clean Air Respirators – Bullard