The Distribution Revolution
The Distribution Revolution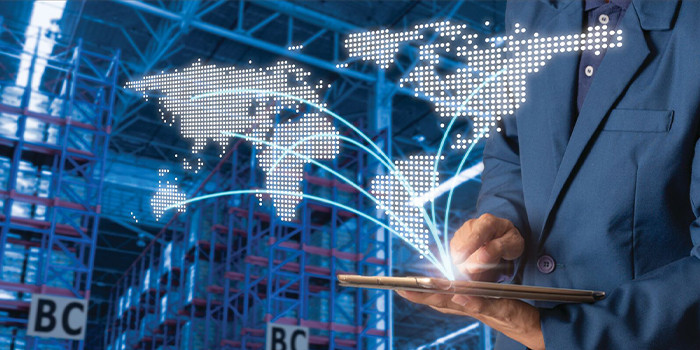 Spray Foam Magazine – Fall Issue 2019 – Spray Foam Partners believes they are going to change the way spray foam is distributed in our industry and they want you to join them. The Spray Foam Magazine team recently interviewed co-founders Ken Ashcom and John Cunningham to find out more about their unique business model and what is driving it. Here's what we found.
Spray Foam Magazine: What do you see as the problem with distribution currently?

Spray Foam Partners: One word—logistics. There is a lack of infrastructure in our growing spray foam community. Warehousing and distributions points are too scarce. Trucking companies are unreliable and they can forget to send trucks with lift gates or let the material freeze in the back of trucks. Some customers just can't receive material from tractor trailers. Manufacturers and contractors alike have all experienced the pain of common carriers. And while the national distributors may be able to offer a delivery service to some, they often can't deliver to the more remote installers.Freight costs are expensive and dealing with freight companies is onerous for the smaller contractor. The industry needs a broader and more extensive distribution network that's focused and dedicated to spray foam.
SFM: Why do you think your distribution and logistics methods work? What makes you different?
Spray Foam Partners: We are building a network of partner warehouses across the country specifically to better serve the spray foam industry. These warehousing partners are experienced, successful spray foam contractors who are leaders in the industry and understand it better than anyone else: they appreciate what it's like to get material late when the job has to get done tomorrow, they understand that you can't spray 35-degree material so they heat their warehouse and trucks, and they understand that you can't wait around all day for a delivery when there are estimates and jobs to do. We are partnering with companies who get it. Our model is to specialize in spray foam, whereas the big distributors are focused on fiberglass and cellulose first and spray foam is secondary. We figured who is better to service foamers than foamers?
SFM: How many warehouses have you set up so far and why should contractors join?
Spray Foam Partners: We have four partner warehouses currently open on the east coast, with two more in the works. We plan to open 30 additional warehouses in 2020. We are actively looking to partner with contractors across the country who are interested in joining this exciting new distribution movement. Mid-size contractors with at least 300 square feet of available heated warehouse space and a passion for the industry should reach out to us immediately if they think they would be a good fit. Partner contractors receive income for the use of their warehousing space and have access to material on their floor without incurring freight costs and hassles. There is also the opportunity to be a part of our delivery service and expand their business in the future. If there aren't any distributors near them then let's be the first!
SFM: Do you have any other areas you're focusing on?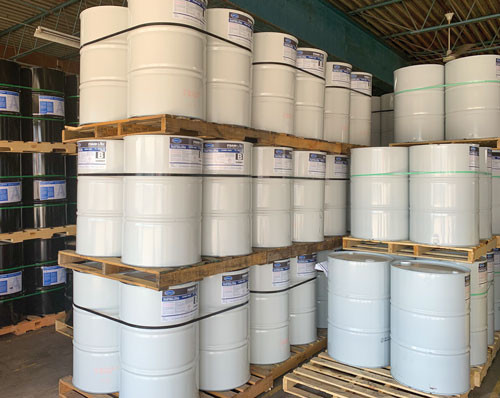 Spray Foam Partners is working on building a network of partner warehouses across the country to attempt to better serve the spray foam industry
Spray Foam Partners: We also focus on training, business management, and lead generation. Training the newer contractor is very important because they are our target distribution market, not the big truckload guys! We want to help the small contractor succeed because we succeed when they succeed. Spraying foam is one thing, but running and managing a business takes an entirely different mindset. Contractors require support with managing the books, payroll, meeting regulatory requirements for OSHA and DOT, maintaining the equipment, collecting receivables, and business planning. We think we can help with that too, so we are trying to create a community where business owners can talk and share their issues and problems openly with others in different geographic areas so as not to discuss issues with direct competitors. We all face the same issues and we can all learn a lot from each other. The business owners that we're partnering with have a tremendous amount of knowledge and experience in the industry. Our customers can learn from leaders who have proven themselves successful in the spray foam industry—aren't they the people that you'd want to learn from? These are people who have 'been there and done that.' Lastly, who doesn't want more leads? We have over a decade of experience generating leads utilizing search engine optimization and adwords campaigns specifically for spray foam contractors. The internet is the way people search for contractors and if you're not actively doing internet marketing then you're missing out on a lot of potential business. We want to help contractors get more leads and sell more jobs because ultimately that means they'll buy more foam from us.
SFM: What spray foam do you distribute?
Spray Foam Partners: We distribute Lapolla spray foam. Our partnership with Icynene-Lapolla gives us a high-quality product that we don't have to worry about. They also have a field tech division that's second to none. This has allowed us to put our focus towards helping our customers succeed. It's support that really matters. Anyone can sell you foam, but it's the people behind the foam that are important. Are they in your corner? Are they helping you succeed? We named our company Spray Foam Partners, because that's what we are, your partner in the industry.
SFM: What else should we know about Spray Foam Partners?
Spray Foam Partners: We have a number of other programs and services that contractors need to check out, like our Energy Modeling services for code compliance which can help contractors better compete using performance based R-values rather than prescriptive R-values. This often means being code compliant with only R-13 in walls and R-20 in roof lines, even in climate zones 5 and 6. We also offer plan takeoff services, Tilt-the-Drum sprayer rewards and marketing services.
Ken Ashcom has 15 years in the industry, first on the contracting side and then on the manufacturer side as one of the top territory managers for Lapolla for the last eight years. He has an extensive background in sales, marketing and building science.

John Cunningham has over a decade of experience owning and operating a highly successful spray foam insulation company in the Philadelphia area. John's experience covers a wide range or residential, commercial and industrial spray foam applications.
The spray foam industry is thriving, but there are always areas that can be improved. The companies that specialize specifically in spray foam distribution are closing the gap between manufacturer and contractor in a positive and proactive way. With experience listening to contractors and providing technical information these distribution centers are already being appreciated by contractors.
Logistics and distribution in the past were seen as a means to an end and shadowed by many other 'important' aspects of the business, like the product itself. Stepping out of the shadows by offering a more personalized experience, this area of the industry is evolving. Distributors are sourcing new location investments to ensure that the product goes from manufacturer to contractor in an efficient manner. By shortening the chain, the product is handled by the experts who know how to not only store and deliver the foam, but instruct all on technical aspects of foam, equipment and delivery. Customers are living in an 'Amazon click society' where they expect the product to be delivered quickly, in pristine condition with instructions included. With demands being forced on many industries, manufacturers are having to reassess their distribution methods and keep up with a 'white gloved' delivery service that many now expect.

Contact Details
Name: Spray Foam Partners
Email: Email Us
Phone No: 800-957-1631
Disqus website name not provided.
The Distribution Revolution