North American Polyurethane Foam Market Growing at 6% CAGR to 2020, Research Says
North American Polyurethane Foam Market Growing at 6% CAGR to 2020, Research Says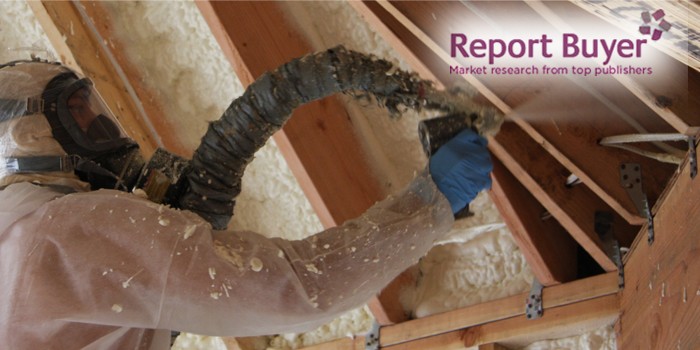 LONDON, UNITED KINGDOM – November 25, 2015 – The North America polyurethane foams market is expected to grow at a CAGR of 6%, from 2014 to 2020. While polyurethane materials are produced throughout the North America region, the U.S. accounts for more than 60 % of total North America polyurethane raw materials production.
Growth in the polyurethane industry includes continued increases in spray polyurethane foam demand for residential and industrial applications, as well as use of the material by the U.S. Army to insulate tents and other structures at bases in the Middle East. Polyurethane is also being used for effective wound dressings, pharmaceutical delivery media, reliable drug delivery, comfortable mobility aids and hygienic hospital environments.
Polyurethane foams are used in the production of a wide range of consumer products. Since they provide durability and comfort but are also lightweight and cheaper than alternatives such as polyolefin foams, they have become a preferred option for many industries.
RELATED Housing Markets Continue to Recover at Modest Pace , Air Products Introduces Polycat 204 Catalyst for Spray Foam and Other Rigid Polyurethane Foam Applications , Honeywell's Low-Global-Warming Insulation Material Wins Green Building Products Award, Spray Foam Manufacturer Demilec Awarded for Innovation in Plastics Recycling, Touch 'n Seal President Passes, Building a Brighter and More Sustainable Future with Covestro
The Polyurethane market focuses on high research activities to improve the adaptability of the foams for use in a variety of applications in end-user industries. Environmental regulations, unsuitability in a specific environment and high prices are some of the major challenges faced by the market.
In the future, participants believe that a broad array of markets will offer the greatest potential for growth. For processors, the Tires / Wheels market will continue to be a dominant industry that drives increased usage of cast polyurethane. Defense could offer suppliers the most growth opportunities.
The North America Polyurethane market is segmented by Application (Foams-Rigid and Flexible, Adhesives and Sealants, Coatings, Elastomers, and others), by industry (Furniture and Interiors, Constructions, Automotive and others) and regionally (India, China, Japan, South Korea and other countries). The Key players in the market are BASF SE, Bayer, Dow Chemicals, Nippon Polyurethane Industry, Chemtura Corp.
Divers:
There is a growing demand from the bedding, cushioning and carpeting industry, a growing demand from the construction industry and these products are preferred as they are recyclable.
Restraints:
There is a strong competition from the fiberglass and polystyrene industries.
Download the full report:
https://www.reportbuyer.com/product/3311747/
About Reportbuyer: Reportbuyer is a leading industry intelligence solution that provides all market research reports from top publishers. For more information, please visit http://www.reportbuyer.com
Contact Details
Name: Sarah Smith
Email: Email Us
Phone No: 44 208 816 85 48
Disqus website name not provided.
North American Polyurethane Foam Market Growing at 6% CAGR to 2020, Research Says