Spray Foam Industry Domains For Sale
Spray Foam Industry Domains For Sale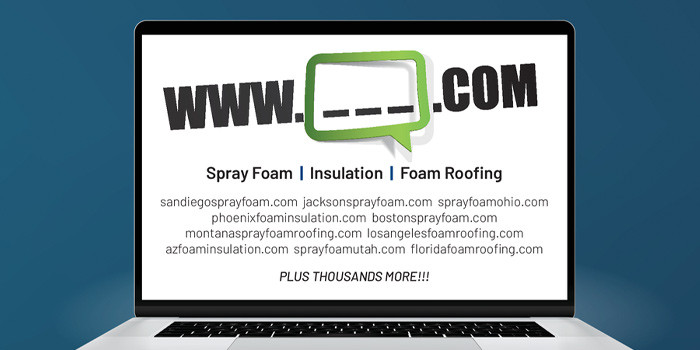 What makes a great domain name? In the spray polyurethane foam industry, it could be a popular word or phrase that a potential customer might search when looking for spray foam contractors or services.
We have thousands of insulation-related keyword domain names available to you. Many have been active sites generating leads for years, so it even comes with an existing Google search ranking.
Click the button below to contact us for a list of domain names that would benefit your company.
Contact Details
---
Spray Foam Industry Domains For Sale