PMC Plural Component Spray Systems
PMC Plural Component Spray Systems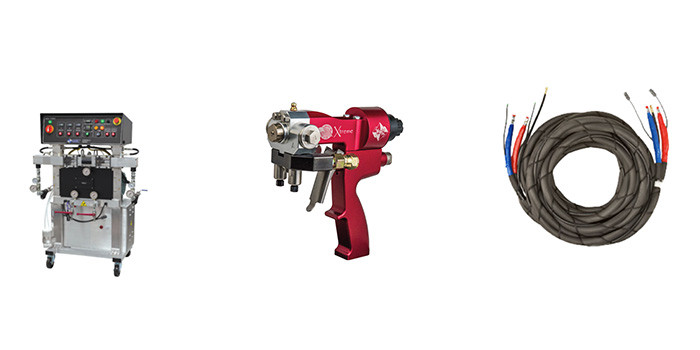 PMC Plural Component Spray Systems
American Made
100% Guaranteed
The Best in the Industry
SPRAY FOAM INSULATION & COATINGS EQUIPMENT
American-made, constructed to exacting standards and 100% GUARANTEED. Our plural component spray systems are the best in the industry. Greater performance, highest quality, attractive pricing and low maintenance for a greater return on investment.
The PMC spray foam insulation machines range widely in order to fulfill our customers needs including Data Recording Foam Proportioners, Hydraulic Foam Proportioners, Pneumatic Foam Proportioners, Data Recording Coatings Proportioners, Hydraulic Coatings Proportioners and Pnuematic Coatings Proportioners. Our plural component spray systems are the best in the industry.
BUILT TO PERFORM. BUILT TO LAST
Our machines are designed to operate in the roughest environments. It's no surprise that contractors in Arizona, the Gobi Desert, Mongolia, and Canada where temperatures are extreme use PMC equipment. Why? Because PMC equipment is built to perform, built to last.
Always high-functioning and responsive to deliver a greater return on your investment. Be a hero in your business by giving customers exactly what they want – better quality, efficient homes and buildings to protect their wealth and provide a better life for their families.
We listen. We care. We serve you. We value our relationships and will work tirelessly to help you build your business.
Contact Details
Phone No: 732-415-4400
---
PMC Plural Component Spray Systems