FOAM-LOK 2000 Closed-Cell Spray Foam Insulation - Huntsman Building Solutions
FOAM-LOK 2000 Closed-Cell Spray Foam Insulation - Huntsman Building Solutions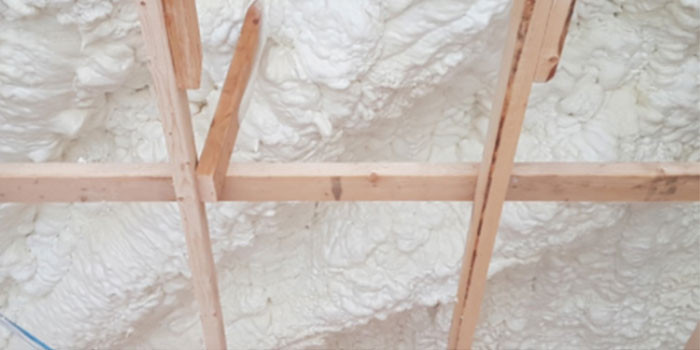 FOAM-LOK 2000 is a lightweight, durable, versatile insulation solution ensuring the highest performance in energy efficiency and energy cost savings. Closed-cell spray foam insulation systems, when properly installed, deliver energy savings of up to 40%.

The solid structure of FOAM-LOK 2000 seals the building envelope, providing an air barrier, thermal barrier, and moisture barrier with excellent resistance to water. The density of closed-cell spray foam is approximately two pounds per cubic foot. The medium density foam provides sheer and racking strength to wall assemblies in building applications.

Why is it unique?
With exceptional energy efficiency performance, FOAM-LOK 2000 exceeds today's building code requirements. Achieve required R-values utilizing 2" x 4" construction, eliminating the expense of 2" x 6" framing. One product offering multiple solutions, it helps to reduce labor costs and stay on schedule.
FOAM-LOK 2000 is the optimal solution for new construction or retrofit applications in both residential and commercial buildings.
Contact Details
Name: Huntsman Building Solutions
---
FOAM-LOK 2000 Closed-Cell Spray Foam Insulation - Huntsman Building Solutions