Customized Turn-Key Spray Rigs – MCC EQUIPMENT
Customized Turn-Key Spray Rigs – MCC EQUIPMENT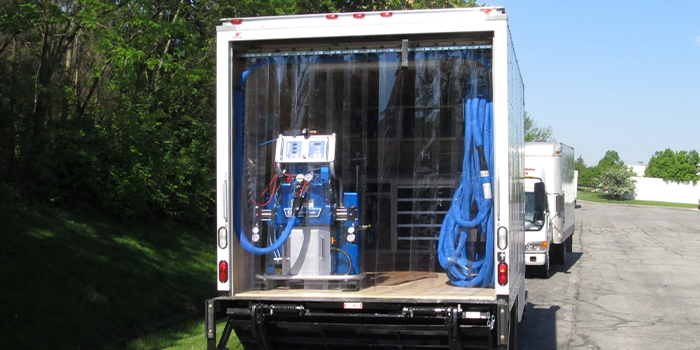 MCC Equipment
Mobile Spray Rig Design & Construction
A mobile spray rig is an investment that will not only make jobs easier, but one that can help increase your profits and production. If you're looking to take your spray foam business to the next level, a mobile rig is the way to go. At MCC Equipment & Service Center, we can design and build mobile spray rigs that are customized to meet the needs of your company.
Our Mobile Spray Rig Design-Build Process
From start to finish, our mobile spray rig design-build process is simple and straightforward. All custom mobile spray rigs built by MCC are designed to be functional, efficient, and fast. Our mobile rig design-build process is a collaborative effort, meaning we'll work with you to figure out which options will best suit your needs and then build it using the latest industry-leading equipment.
Once your mobile spray rig is complete, we'll help you keep it in great shape with our comprehensive support services. This includes equipment service and parts, component repair services, and more. With MCC by your side, you can rest assured that your mobile spray rig investment will be a wise one that pays off for years to come.
Contact Details
Name: MCC EQUIPMENT
Phone No: 317-209-1111
---
Customized Turn-Key Spray Rigs – MCC EQUIPMENT