FAQ for Spray Foam Safety
FAQ for Spray Foam Safety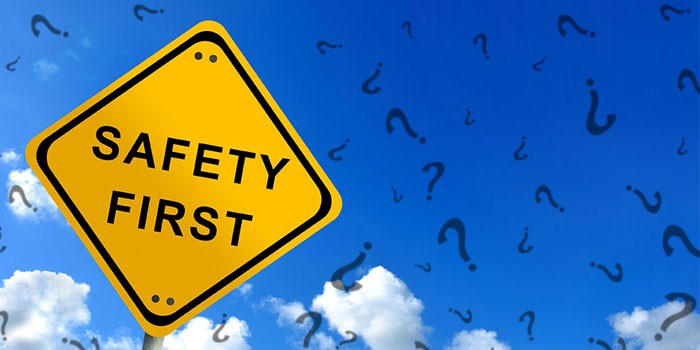 Question
Is spray foam insulation combustible? If so, how combustible is it? We would use it for floor, walls and roof of above-ground addition on piers. Thanks.
Answer

Spray Polyurethane Foam, or Foam Plastic as defined by the building codes, would be considered a combustible construction material just like wood studs and, for your example, piers. I'm assuming the building you are describing is a Type V residential building made up of combustible construction. There are no various levels of combustibility. Noncombustible construction consists of metal studs and/or concrete. In your case and in all types of buildings, you need to follow the building code which describes how to protect foam plastic. Spray Polyurethane Foam can be used properly for your building. In most areas, spray foam will not require any additional protection measures other than what you will already have installed. Consult with a spray polyurethane foam contractor, manufacturer, or your local building code official to determine what steps need to be done.
Question
I am curious to know, are there any other sprayers that have been having headaches, contact eczema, sinus congestion, blurry vision, fever, and respiratory issues from spraying foam?
Answer

There are a lot of reasons this could be happening. Many of these symptoms can be cause when not using proper PPE and possibly that your breathing equipment is faulty. You'll need to explain more about your situation and the type of safety equipment you are using. I'd also consider contacting your spray polyurethane foam supplier and get advice on what safety measures you should be taking.
Question
I'm fairly new to the SPF insulation field. Recently a colleague told me that he thinks there is a requirement to have a "safety monitor" individual outside the work zone during a spray operation because MDI at a certain level could be considered IDLH. I've been reading a lot of technical industry information and NEVER have I seen this requirement mentioned. I looked up the IDLH and its like 75 mg/m3 for MDI. I'm not an I.H., but that has to be extremely high if the PEL/TLV is .05 mg/m3 with a .2 mg/m3 ceiling. I say he's wrong,but I need some expertise to prove it to him.
Answer

I am not aware of any such requirement of a having a "safety monitor". It is imperative that you follow manufacturers recommendations and safety guidelines when installing spray polyurethane foam.
Question
Every thing I read about safety is directed to the person who sprays the foam and not to homeowner other than avoid being in house for 24 hrs. What are the long term safety consequences? What gases or other potential dangerous chemicals may be slowly released OVER TIME? If there is any risk I will utilize the fiberglass batt system realizing R rating for insulation is much lower. Our health is more important than heat efficiency. We would like to use foam but need some reassurance on safety.
Answer
Spray polyurethane foam (SPF) has a long track record of over 50 years being installed as insulation inside homes and commercial buildings. During this time it has been studied and observed much like with all other building materials. As with many other building materials such as, but not limited to, paints and varnishes, SPF must be installed correctly and properly ventilated before re-occupancy. The EPA has a wealth of information on the safety and health concerns of SPF and has offered the following statement on this question, "After spray foam is applied and cured, it is considered to be relatively inert..." You can find the link to that page here. But, before you make the decision to install SPF, make sure you are comfortable with that decision and the contractor who will install the product.
FAQ for Spray Foam Safety