STC and NRC and Open-cell Spray Foam
STC and NRC and Open-cell Spray Foam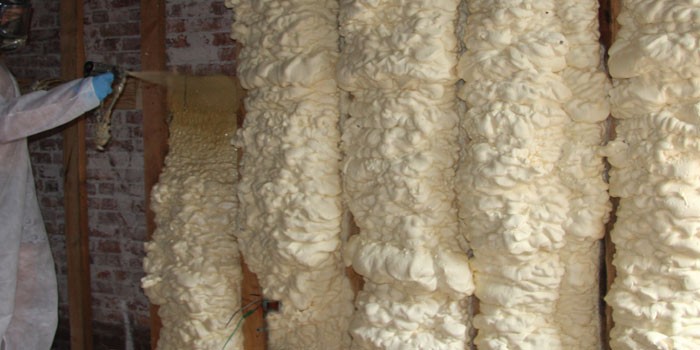 Open-cell spray foams are incredibly effective as a sound barrier, with around twice the sound resistance in normal frequency ranges than its closed-cell counterpart. Soundproofing open-cell foam can be used in homes and commercial structures to block outdoor noise, and can also be used to absorb noises within the space.

To understand the differences between these two soundproofing methods, it is important to understand how noise levels are measured. First, the ability of a surface to block sound is measured by its Sound Transmission Class (STC) rating. This can range from 0 to 100; the higher the STC rating, the more effective the barrier is at reducing the transmission of sound. For example, a wall with an STC rating of 68 means that noise levels on one side of the wall are 68 decibels higher than on the other side of the wall.
Sound absorption, on the other hand, is measured by the Noise Reduction Coefficient (NRC). This measurement is a scalar representation that usually falls between 0 and 1; an NRC of 0 indicates perfect reflection, while an NRC of 1 indicates perfect absorption. A high NRC is ideal in recording studios or theaters, for example, because it reduces reverberation to improve the quality of the sound.
Small cracks and gaps in a structure allow sound to transmit more freely through a surface, thus compromising its STC rating. Spray polyurethane foam is the ideal product to completely seal such cracks and gaps.
STC and NRC and Open-cell Spray Foam