PTO Generator Systems – REAL POWER
PTO Generator Systems – REAL POWER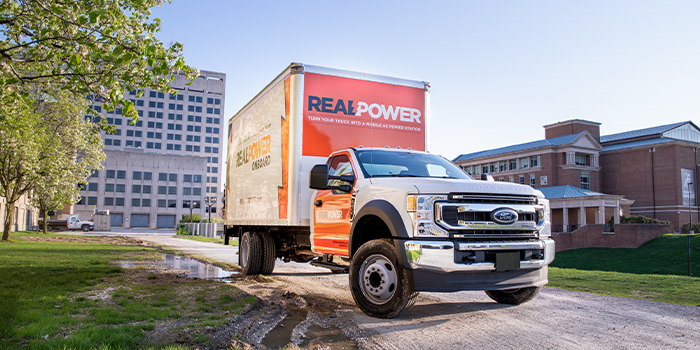 PTO Generator Systems
JOBSITE POWER

The REAL POWER chassis-mounted AC Generator System offers more AC power than you ever thought possible while eliminating all the hassles of your current generator system.
MOBILE AC POWER SOLUTION
With up to 150kW of mobile power at your fingertips and weighing in under 1500 pounds, the Real Power solution delivers more power than you could ever get out of the standard genset.
RELIABLE BACKUP / STANDBY POWER
Why maintain an expensive to maintain, rarely used generator, when your delivery truck can be the backup for an entire state.
The REAL POWER Chassis-Mounted AC Generator System lets you take AC power to wherever your vehicle can go.
EV POWER ON THE GO
The Real Power Chassis-Mounted AC Generator System is the perfect mobile AC Power solution to charge your Electric Vehicle (EV) while in a remote location or while performing covert testing.

Contact Details
Phone No: 877-670-7325
PTO Generator Systems – REAL POWER