Paint and Spray Foam Overspray Removal
Paint and Spray Foam Overspray Removal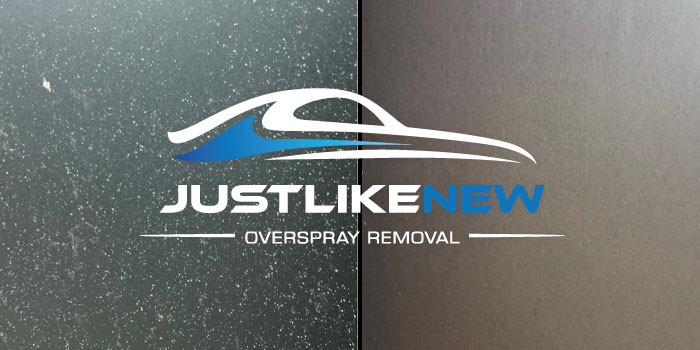 Construction & Road Spray Removal
JLN OVERSPRAY SERVICE DETAIL

Remove Paint Overspray From All Types Of Vehicles
Asphalt, tar, oil, paint stripping, and coatings are common resurfacing materials used on our nation's roads. When a vehicle is traveling on newly resurfaced roads, these contaminate materials "splash up" predominantly on the lower or "rocker panel" of a vehicle causing road spray.
Construction and roofing materials such as tar, oil, and polyurethane foam can also be successfully removed from vehicles and buildings. These road paint removal and construction claims are very similar and commonly treated in the same manner as paint overspray restoration.
A painted and rough rocker panel of a car can make the whole car look dirty. While overspray is hard to remove with just a simple professional wash, Just Like New uses products and proven techniques to remove paint overspray from all types of vehicles. In a similar manner, construction and roofing materials can also cause overspray on vehicles and buildings, but our technicians can safely and effectively restore their surfaces to its original state. The methods and equipment used by our experienced technicians ensures top-notch results and we are dedicated to offer our customers a successful resolution.
Check out our other services of Just Like New, such as auto port services, environmental contaminant removal, new construction clean-up, graffiti and vandalism removal, and much more.
Contact Details
---
Paint and Spray Foam Overspray Removal