PDA Polyurea Applicator Level 1 School
PDA Polyurea Applicator Level 1 School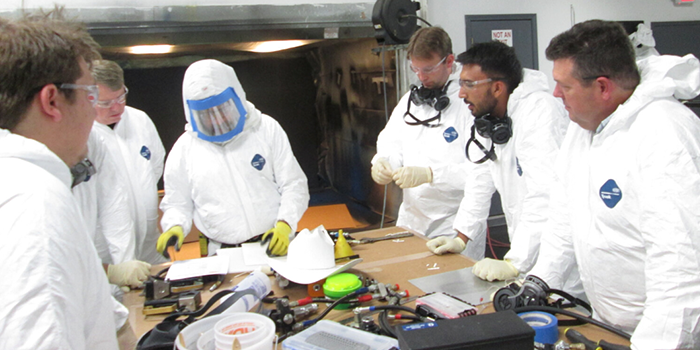 PLAINFIELD, IN – January 9, 2023 – Mark your calendars, the first PDA Polyurea Applicator School for 2023 will be held the week of March 6, 2023. This one will be hosted y MCC Equipment & Service Center in Plainfield, IN.
Polyurea Applicator Level I
The Level I course is a combination course of classroom and hands on spraying to achieve Applicator Qualification after the completion of a written exam. During this course you will learn about polyurea safety, application, equipment, troubleshooting, and applied testing. You will also understand the importance substrate characterization, general surface prep, primer use and topcoat requirements. This highly recommended course is great for both new and experienced polyurea applicators, as the course is updated yearly as new standards, formulation developments and information comes available. This is a 3-day course, run in combination with Polyurea Concepts.
Tuesday, February 21 – Introduction to Polyurea (webinar)
March 6-8 – Polyurea Applicator Level I Course (in-person)
For use by SprayFoam.com & Spray Foam Magazine
PDA Polyurea Applicator Level 1 School