Energy Efficient Home Values
Energy Efficient Home Values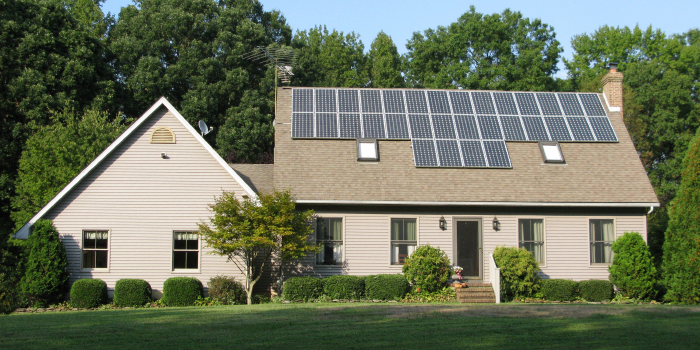 Back to Education Center | Homeowners' Guide
Energy Efficient Homes are More Valuable
Builders of energy-efficient homes are wise to promote and market the value of energy-efficient features to consumers, because as energy costs climb, new home buyers are increasingly looking for houses with lower operating costs. Energy-efficient homes typically offer a significant return on investment in lower utility costs, less maintenance, and increased resale value down the road. In fact, energy-efficient homes can command nearly a 10% premium on selling price when compared to typical homes, per the U.S. Green Building Council (USGBC).
Simply by upgrading your home's insulation and sealing gaps in the building envelope, homeowners stand to benefit from fewer drafts, more consistent indoor temperatures, better indoor air quality, and an overall more durable home. There are numerous programs in the U.S. that promote energy-efficient design, including The Home Energy Rating System (HERS) Index, Leadership in Energy & Environmental Design (LEED), and Energy Star.
Energy Star-qualified homes can provide savings of up to 30% on energy consumption, versus a typical newly built home. Homeowners can expect to save $300 per year on energy expenses, on average. Savings are based on the Energy Star National Program Requirements :
Efficient heating and cooling equipment
Insulated and sealed building envelope
High-performance windows and doors
Efficient water heating equipment
Efficient thermostat/HVAC control
Insulated and sealed duct work
Efficient lighting and appliances
Homebuilders should take the opportunity to educate potential buyers on how these features contribute to improved home quality and overall comfort, as well as lower energy demand and reduced air pollution. Spray foam insulation can accomplish the second and sixth bullet points above–no other single building product can do that.
Energy Efficient Home Values